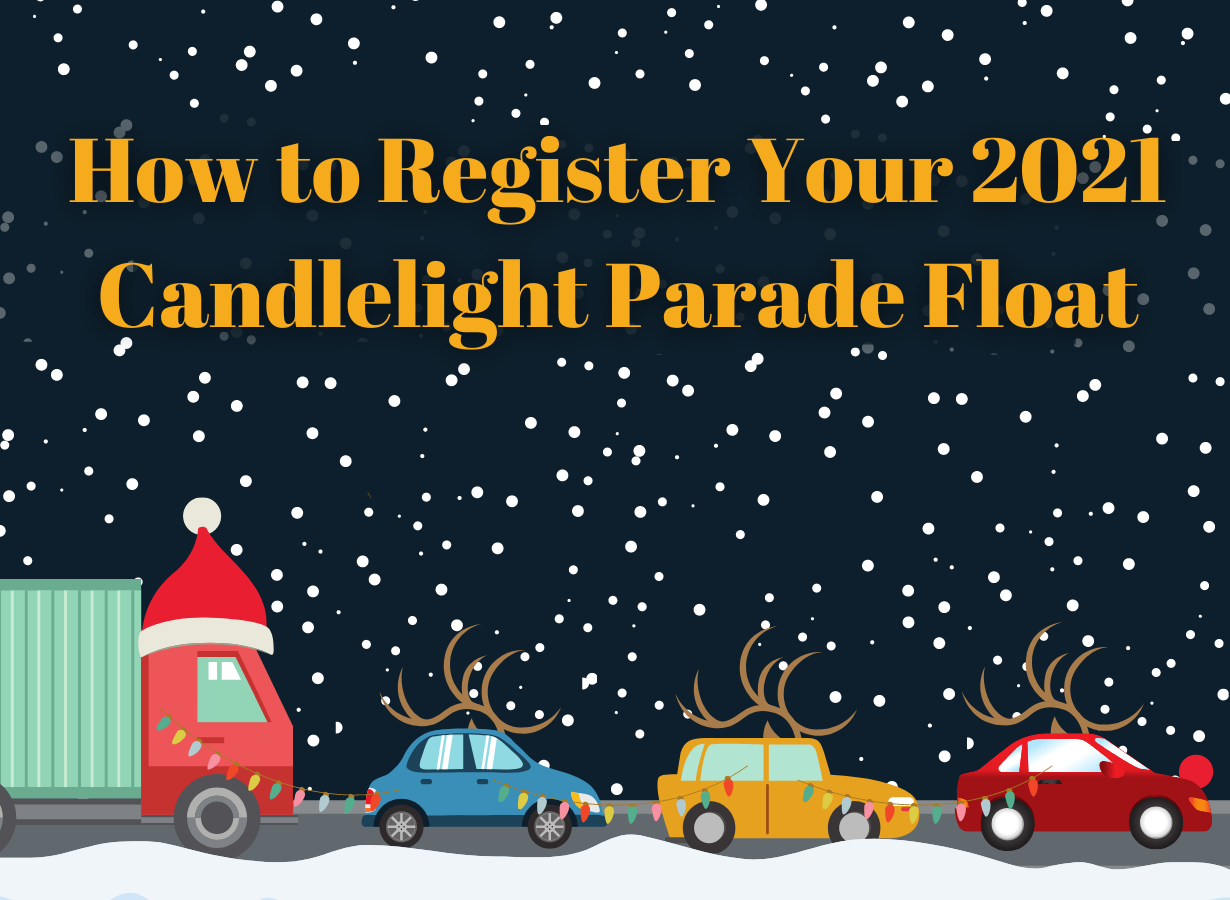 Alright, we know, it's only October but we can't not mention the Candlelight parade. This event is such a huge holiday tradition here in Mission. Not only that, but the Mission Chamber of Commerce has been organizing this event for over 35 years; we can't help but be proud of it! This time, however, we're going to be giving a how-to tutorial on one of the most important parts of the parade: float registration. The deadline for this is coming up fast and we want to make sure you get your chance. Also important to note is that float registration is free for schools, sports teams, charities, and non‐profits and just $25 for commercial businesses. We wanted to make it as accessible as possible for everyone to help make this the biggest and brightest parade to ever grace Mission this year!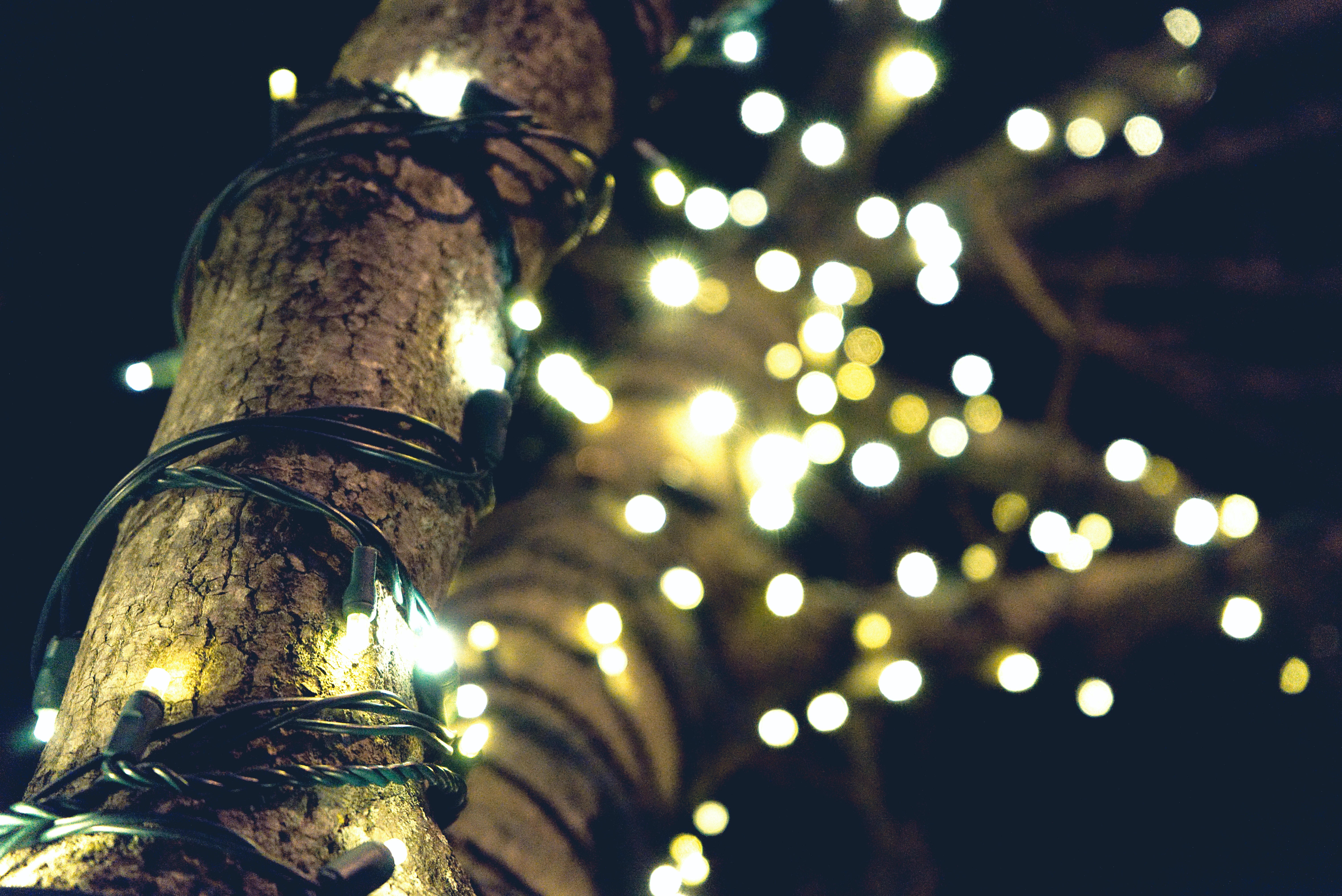 We're beyond excited to see all of your creative ideas lighting up the night; who doesn't feel their heart being warmed by the glow of Christmas lights? Unfortunately, we understand that sometimes the application process can seem to be a little intimidating. We're here today to run through it with you so that it is as clear as possible. We don't want you to be held back by paperwork of all things!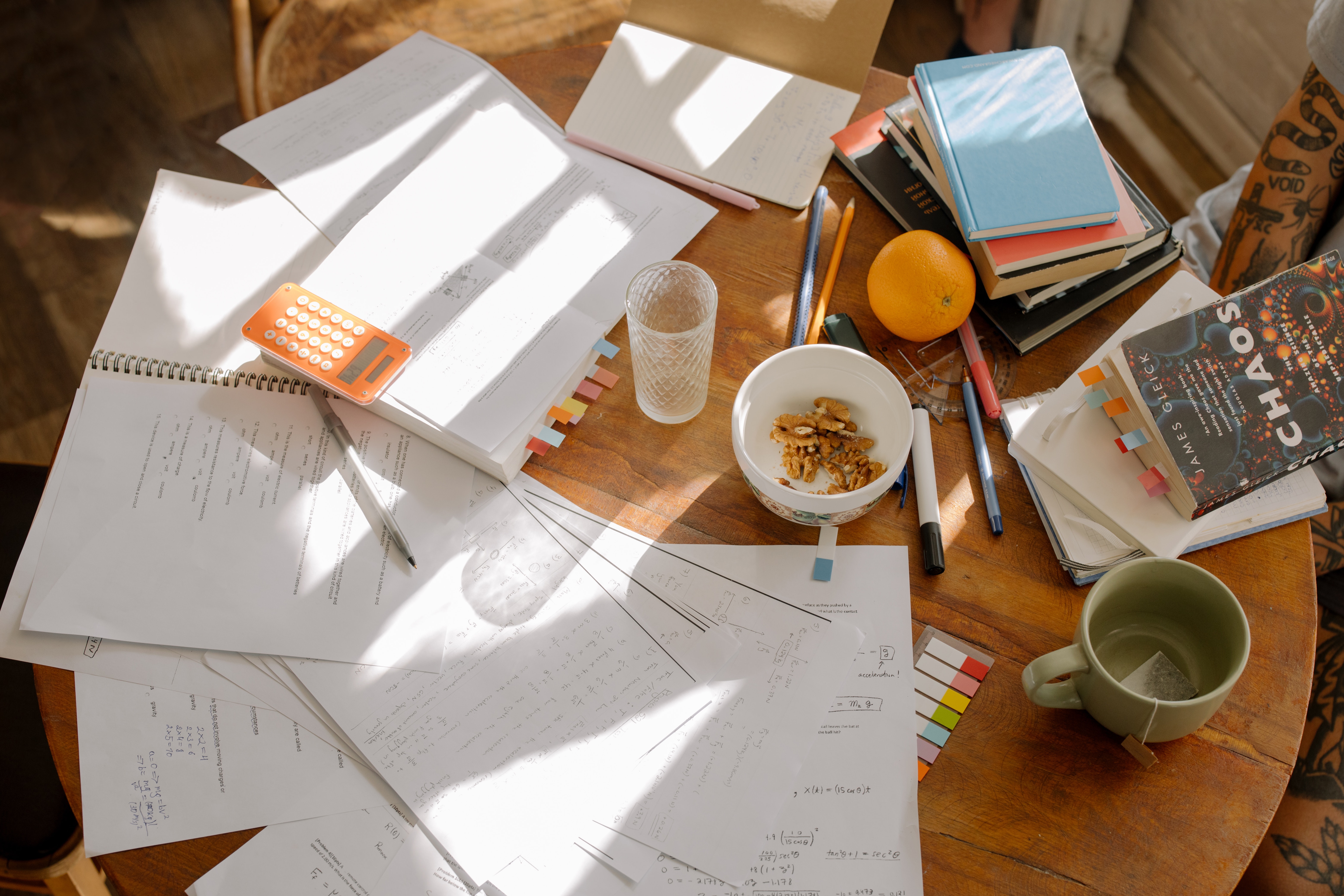 So, where do you start? If you follow this link to the application form, you'll find the registration form. All you do is click the beautiful teal button and you'll be well on your way. This will open up a new page where you'll find the registration form. All the places where you need to enter information are highlighted and easy to type in on your computer; though if you like printing things off and scanning them better, we won't judge you.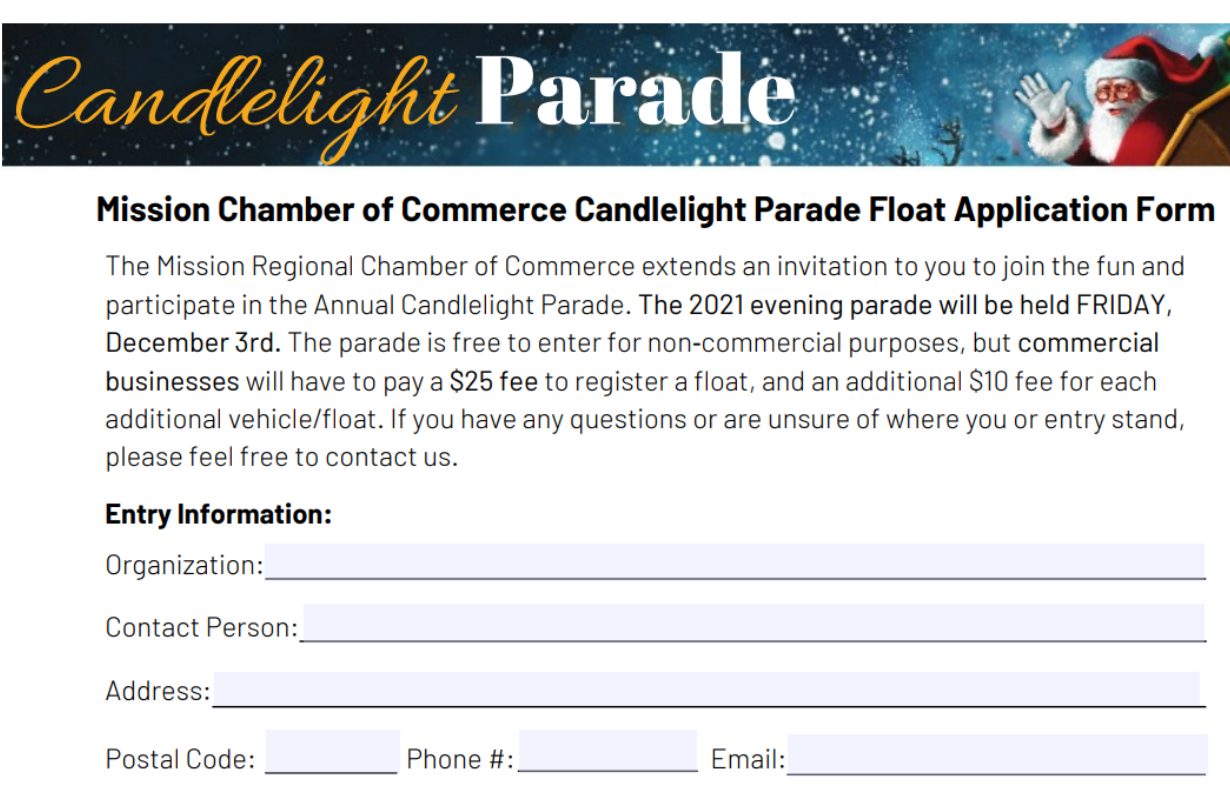 This year, there is a very important notice at the bottom of the page. Even though it's highlighted in bright yellow, we know that it might still get skipped. At the end of the parade, it is essential that the dispersal goes as quickly and as safely as possible. This year, the parade ENDS at Park St. and the dispersal area will be between there and Haig st. There will be traffic control officials and RCMP there to give you clear instructions. The most important thing is that you don't keep driving at parade speed. When it gets jammed up at the end of the parade, those still going down First avenue are forced to stop. It might seem early to think about this but we want to get that thought in your head. 
Back to the form itself now. Once you're finished filling out the pdf form, save it to your computer and then email it to us at events@missionchamber.bc.ca. Of course, you're also perfectly welcome to drop it off in person (that way you can see our new office set up if you didn't get the chance to come to our open house). Whether it's in person or online, just get your form to us. We do not, however, accept mail via pigeon; we only just got our windows cleaned.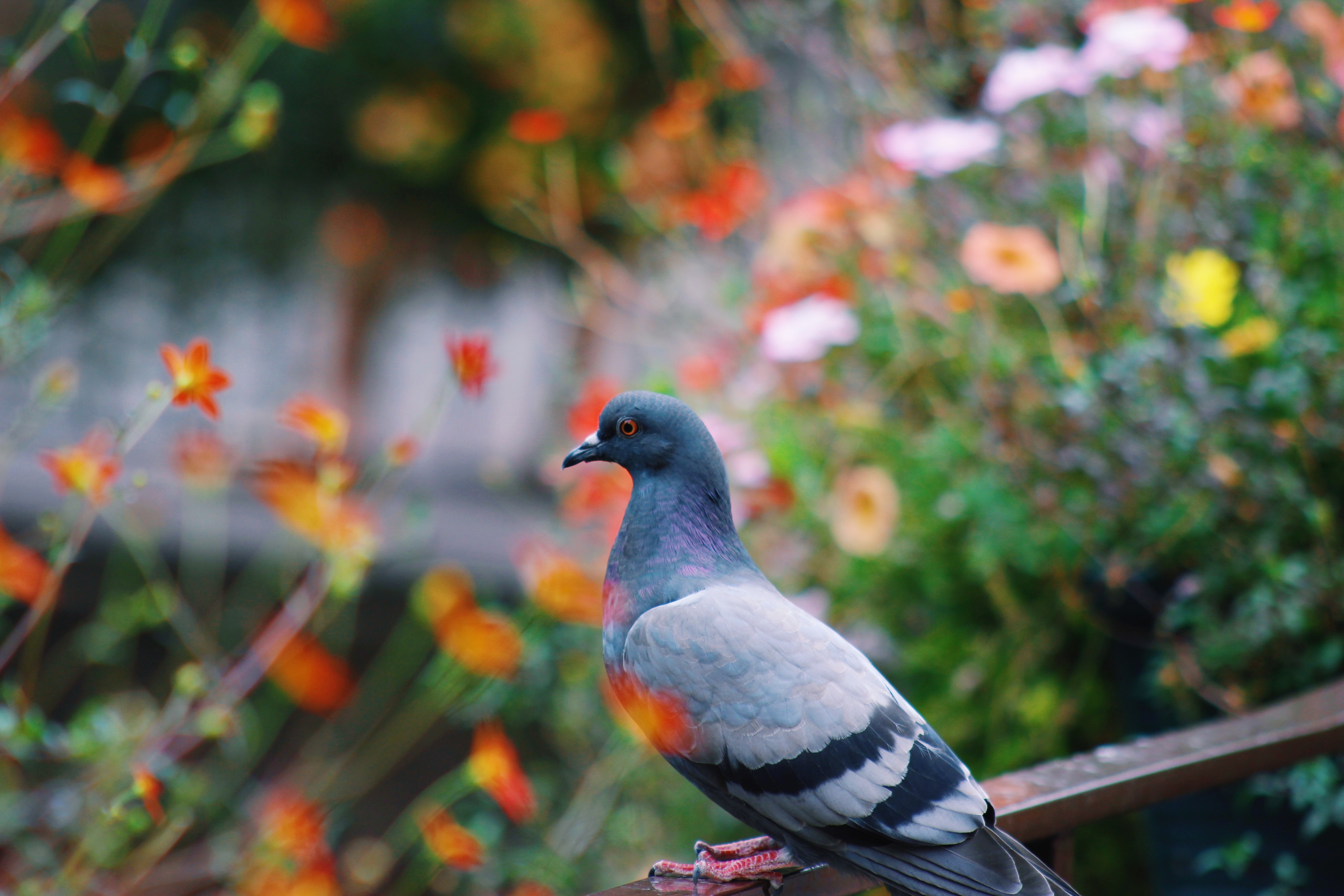 Now, it's really, really important that you follow the instructions found on the second page of the registration form. We'd hate to have to turn you away the day of, so make sure all your boxes are checked! These guidelines will also be in the post-registration package we'll be giving you too so you'll be able to have it on hand along with all the safety regulations for your masterpieces. One of the most important is to make sure your float is lit and your music is loud enough. Really show your personality and spirit!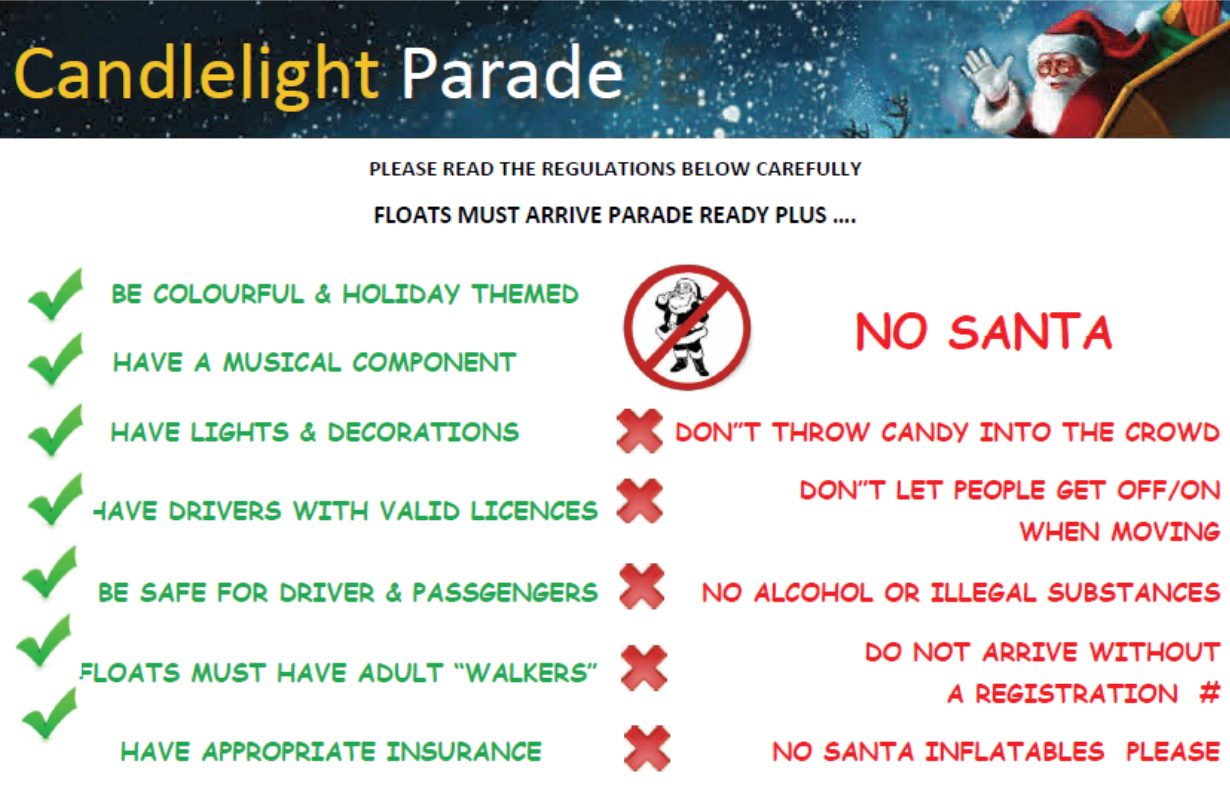 And now, once again, our Chamber Team would just like to remind you in advance that the parade ends at Park st. so please make sure to look out for that. We know there are still 2 months until the Candlelight parade but it never hurts to have a few extra reminders. We're planting a seed...or something. So with that last reminder, our challenge this week is to get over to our website and fill out that form! You have until November 15th to get it to us so go, go, go! We can't wait to see your float in the parade!