Candlelight Parade

Welcome to the landing page for the Candlelight Parade for 2020.
Beginning September 22 applications will be accepted for the stationary "float"/display zones. See below for further information and how to register.
ENTRY TICKETS for the Candlelight "Reverse Parade" will go on sale in November. Details will be available soon.
Partial proceeds from tickets will be going towards the Chamber Bursary and with the assistance of local charities, up to 50 tickets will be given out for free to those who may not be able to afford to go otherwise.

Key Event Info:
Night 1: Friday, December 4, 2020 from 5-9 PM
Night 2: Saturday, December 5, 2020 from 5-9 PM
Location: Mission Raceway Park
'STATIONARY FLOAT/DISPLAY ZONE' REGISTRATIONS
If you typically register a float, this is what you are looking for. This year, the floats will be stationary and called 'display zones' or 'stationary floats.' Each display zone area is a rectangular area of 10 feet deep and 20 feet wide. If you need more space, let us know.
There are new regulations and rules this year to ensure we are following health guidelines. Please note that humans are not allowed to be a part of the float and the floats will be parked (if they are set-up on a vehicle) or you can create a display on the ground. You will have to set-up your display on Thursday, December 3rd and come back for take-down Saturday night (after the event) or Monday morning.
Applications will be open September 22 - October 22 and will be accepted on a rolling basis so get yours in fast!
FLOAT FEES
Commercial businesses cost: $40
NFP Organizations: $20
To register for the parade please follow these steps:
STEP 1) All float entries will be required to begin the process by clicking on the "REGISTER HERE" button  BELOW
STEP 2)  After step 1 registration is completed you will receive the link to the full application form.
GENERAL ADMISSION TICKETS
Tickets: $10 per carload.
For example: you can have 2 or 8 people in the car and it will still be $10.  Remember, # of seat belts = # of people you can legally have in your vehicle - RCMP will be onsite.
---- Tickets will be on sale on November 12th. Check back for more information! ----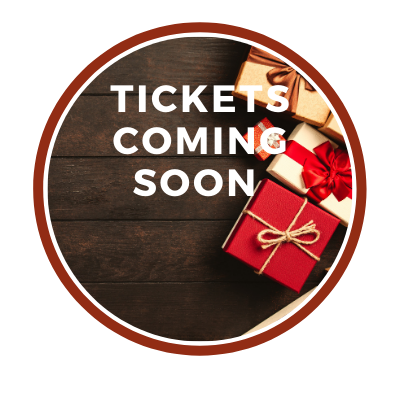 Questions?  
Contact: Harleen Sohi, Events & Communications Coordinator