Taking the pulse of the Mission Business Community
What is the "Business Walk"?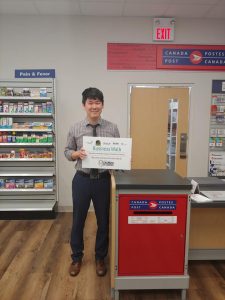 Now in its sixth year, Business Walk is a business retention and expansion program designed to connect and identify with businesses in the community. Traditionally, July has the Mission Chamber team and volunteers hitting the streets and visiting over 150 local businesses. The data collected during this initiative is tabulated into a single report and shared with government and community organisations to identify ways to best support local businesses.
By engaging with businesses in town the Chamber can develop strategies to help solve issues and identify opportunities to assist economic development and growth in the community.
Our volunteer teams will be conducting Business Walk 2021 July 19th - 23rd from 9:30AM - 3:30AM. Business owners and managers are encouraged to be at their business during this time.
NOTE: All information collected is kept strictly confidential, the report produced and shared does not contain names of businesses or organisations.