In association with the Canadian Chamber of Commerce and the British Columbia Chamber of Commerce we are proud to have the following benefit providers as part of our Benefits Program. For more information on any of these benefits or on becoming a member of the Mission Chamber of Commerce please contact us.
*Please note these benefits are not automatic with your membership and must be applied for.

Pragmatic Conferencing
Pragmatic Conferencing offers chamber members savings of up to 30% off on audio and video conferencing services.
Chamber of Commerce Group Insurance Plan
Chamber of Commerce Group Insurance is Canada's #1 plan for group benefits. The plan enables you to customize an employee benefits plan that matches your needs. Comprehensive medical, dental, disability options are available.  The plan is available to all industries, including one-person firms, home business and farms. Chamber of Commerce Group Insurance provides a guaranteed renewable contract. Chamber members receive exclusive rates.
Petro Canada 
SuperPass is the only one-card solution that gives you access to Canada's largest gasoline and diesel network. Get all the benefits that come with SuperPass – security features, customized reporting, convenience and cost controls.
BC Chamber members receive 2 cents off per litre on all grades of gas and diesel.

Shell
With the Shell Fleet Card™, BC Chamber of Commerce members receive discounts off the pump price for gasoline and diesel and up to 30% off Car Washes at participating locations.
Plus, use your AIR MILES® Card every time you fuel up to get Reward Miles.
Esso:
Whether your business is large or small, managing time and costs are always priorities. That's why the Esso Business Card program offers your business, powerful yet easy-to-use fuel management tools, security features, volume discounts, exceptional fuel savings and no annual fee.
Esso offers BC Chamber members a discount on fuel, oil, fluid top-ups and car washes.
ADP
ADP is the all-in-one tool for HR, with solutions for payroll services with time allocation, time and attendance, human capital management, and more. Chamber members receive discounts on all services at highly competitive prices.
Payworks
Payworks' innovative online solutions for payroll, human resources, and employee time management increase payroll accuracy and reduce costly errors.  Features include: direct deposits, automatic government remittances, year-end tax filing/T4s submission and electronic records of employment.
Riipen
Riipen supports its customers to deliver and
manage authentic work related experiences, talent engagement and industry validated skills for top emerging talent at scale. Riipen's cloud-based platform connects three distinct audiences — students, educators, and employers through realworld projects. Chamber members get a 50% discount upon signing up for any of the three license types for a period of 12 months.
Spark Insurance 
Spark is our preferred partner for discounted nonprofit and charity
insurance.  Spark aims to engage our communities with helpful educational resources combined with an honest, secure, and user-friendly insurance buying experience. The application takes less than 5 minutes to complete and no obligation quotes are free. All nonprofits and charities are eligible
Johnson Insurance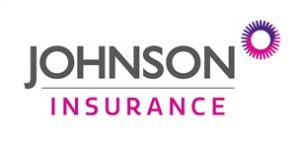 We've partnered with Johnson Insurance to bring you one of the most comprehensive and cost-effective group home and auto insurance programs in Canada. Our Johnson Insurance program is only for members residing outside of Ontario.
TruShield Insurance
We've teamed up with TruShield Insurance to offer a comprehensive

business insurance package designed for small- and medium-sized enterprises. Chamber members automatically receive $5 million liability for the price of $2 million.
LegalShield
Everyone deserves legal protection. LegalShield has been offering legal plans for the last 40 years. For just $26 a month or less, LegalShield gives you the ability to talk to a lawyer on any matter without worrying about high hourly costs. Under the protection of LegalShield you and your family can live your lives worry free.
Constant Contact
Constant Contact is the source for all your online marketing.  Create professional email campaigns with easy-to-use, fully customizable templates for:  newsletters, announcements, events and surveys. Giving you more ways than ever to build your business and engage your community. Chamber members access exclusive savings on Constant Contact's entire suite of online marketing tools.
What's On! Mission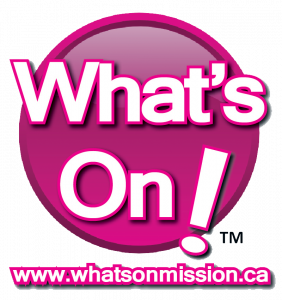 Members receive an additional 10% off 6-issue rate card prices, as well as a free home page ad with link for 2 months (with a 6-issue commitment). Moreover, all new members will be entered in a draw to win a free full page business spotlight feature (1 spotlight per issue, all new members in a 2 month period will be entered) which is valued at $850.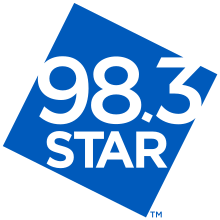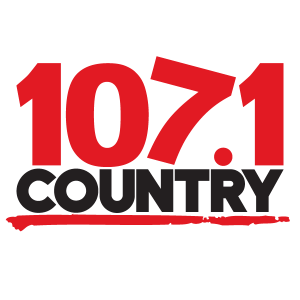 Star 98.3 & Country 107.1
As a member, you can access special offers from Star 98.3 and Country 107.1. These deals change monthly but you can email Jennifer McKay (jennifer.mckay@rci.rogers.com) to find out about this month's offers.
Mission Record

Members receive 25% off their first advertising campaign and 50% off Grand Opening Special. Another member exclusive benefit: buy an online campaign at the MissionCityRecord.com and receive a free quarter page ad.
BC Perks

BC Perks increases your income by getting your clients to buy more often, spend more, and get new clients. Chamber members get the opportunity to work closely with BC Perks to develop a comprehensive mobile strategy that is custom tailored for your business needs. With that, members receive a free mobile assessment and 50% off the programming fee and 20% off the monthly subscription.

Kubera
Kubera offers merchant processing systems for businesses. Chamber members are offered a pre-negotiated preferential rate for credit and debit processing, and dedicated relationship managers.
Staples
Staples Advantage is the world's largest business-to-business supplier of office essentials, print solutions, promotional products and office furniture solutions. Businesses know the challenges they face; Staples Advantage works with companies to build a specialty program that meets their demands. Chamber members can access the Staples Advantage discount program, which provides savings on office essentials, print solutions and more.
Grand & Toy
Grand & Toy is a proud partner with Chamber of Commerce organizations and their members all across Canada. With your membership you average a 25% off competitor pricing. Take advantage of all the wide selection of office, technology, furniture, cleaning, breakroom and promotional products. Free delivery on orders over $50 to the Mission area for your convenience! This is exclusively a benefit for all members of the Mission Regional Chamber of Commerce.

Mills Office Productivity
Mills is a visionary family owned, B Corp Certified business thriving as one of the largest printing and business supplies providers in BC since 1949. Mills offers our members local representation, personalized service, and special pricing packages for all their printing and promotional needs.
Tom Osterberg
Members receive exclusive discounts on realtor services from Tom Osterberg, a Mission, BC realtor that specializes in the local Mission and Abbotsford market. Receive $750 off your real estate fee when you sell your home through him and $250 towards legal fees or a home inspection when buying a home.
Purolator
Every day the Purolator network successfully delivers more promises to more points across Canada than any other parcel and freight solutions provider. As a member of the Mission Chamber of Commerce, you are entitled to even greater value when you choose the Purolator network; with volume discounts  on Purolator Express® and Purolator Ground® services
Freightcom

Members enjoy discounted rates on shipping within North America and worldwide.
Urban Valley Transport

Members receive an automatic 10% discount off of the regular rates for your choice of Routed, Rush or Same Day Delivery throughout the Lower Mainland and Fraser Valley.
UPS
Introducing the Get More program for Chamber members – a program designed to help your small business run even more efficiently. With your Get More card, you can save money everyday, on the products and services you use The UPS Store for most often, plus you can earn accelerated Aeroplan Miles with almost every transaction. To take advantage of these in-store savings, simply sign up for your Get More card today.  We look forward to working with you to grow your business.
Introducing the Get More program for Chamber members – a program designed to help your small business run even more efficiently. With your Get More card, you can save money everyday, on the products and services you use The UPS Store for most often, plus you can earn accelerated Aeroplan Miles with almost every transaction. To take advantage of these in-store savings, simply sign up for your Get More card today.  We look forward to working with you to grow your business.
As a Get More Member you receive:
40% OFF UPS Shipping
30% OFF Brokerage Entry Preparations Fees
75% OFF Fright Services: heavyweight, LTL shipment
FREE Pickup service and UPS Access Point
10% OFF Printing Services
10% OFF Mailbox Rentals
1.5  AEROPLAN® MILES For every dollar spent*
*PLUS, 500 AEROPLAN® MILES With your first Get More transaction.
Best of all, it's FREE to join!
Park'N Fly
Canada's only national airport parking company, Park'N Fly offers Mission Chamber Members exclusive, lower than web rates which can be used for both leisure and business travel. Chamber Members that travel frequently can register online to expedite their service and receive the discount automatically every time they park with us, additional services are i ncluded with rewards program. Please note starting June 1st they no longer offer fixed rates on the monthly rate however it is guaranteed to be lower than their published web rates. It's best to check on their website first with the chamber member code to verify the rates.
Travel Discounts
Chamber members can access exclusive worldwide hotel and car rental discounts, powered by travel discounts. Hotel savings may be as much as 50%, and average 10 to 20% below market rates. Savings on car rentals may exceed 35% with over 1200 carrental suppliers at over 30,000 locations across 175 countries around the world.
Whistler 48-Hour Club
Exclusive deals with Whiski Jack Hotel Group are available for chamber members. Book last-minute condos year-round in Whistler, starting form just $109/night; room sizes range from studio to 3-bedroom unit.
Pocketed Grant Matching Platform
Pocketed simplifies access to government funding for businesses across North America. The company aims to give entrepreneurs the power to build businesses, without financial barriers. Rather than spending hours of your time finding programs that are right for you, and then even more time writing applications, Pocketed is designed to do all the heavy lifting for you! Being a chamber member, you can access premium benefits and discounted rates for their services. Use code MISSIONCOC to access special partner perks for the Mission Chamber community.
Anova Energy
Anova Energy is a leading Canadian commodities brokerage firm that advises commercial, industrial, governmental, and institutional organizations in developing and implementing long-term energy strategies. Based in Alberta, Anova Energy provides its partners with strategic energy solutions, including Renewable Energy Credits (RECs) acquisition, procurement management, retail energy reviews, energy procurement audits, and energy consumption analysis. Being a chamber member gives you exclusive access to their services.