In association with the Canadian Chamber of Commerce and the British Columbia Chamber of Commerce we are proud to have the following benefit providers as part of our Benefits Program. For more information on any of these benefits or on becoming a member of the Mission Chamber of Commerce please contact us.
*Please note these benefits are not automatic with your membership and must be applied for. You can apply for benefits by contacting connect@missionchamber.bc.ca
Employee Health and Dental Benefits
Chambers of Commerce
Group Insurance Plan
Chambers of Commerce Group Insurance is Canada's #1 plan for group benefits, with more than 30,000 small to midsize businesses choosing this plan to protect themselves and their employees. The plan enables you to customize a benefits plan that matches your needs. Comprehensive medical, dental, and disability options are available. The plan is available to all industries, including one-person firms, home-based businesses, and farms. Chamber of Commerce Group Insurance provides a guaranteed renewable contract and Chamber members receive exclusive rates.
Access this valuable member benefit HERE.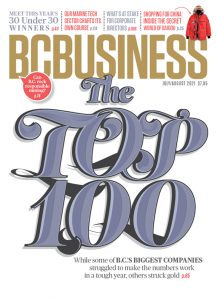 Rogers for Business: Association Program
Rogers for Business brings members discounts on a variety of products and services (such as wireless data, voice, wireline, and Microsoft 365), and may combine wireless plans with any of the following solutions:
Rogers Business Internet
Rogers Unison
Data Centre and Cloud services
Asset and Fleet Management
Enterprise Mobility Management
Rogers Fixed Wireless Access

Shell
Members can save 8¢/litre* at Shell for the first four months, and 4¢/litre after. Offer available between June 1, 2023 - Sept. 30, 2023.
Get discounts on fuel (savings will appear on your fuel card invoice) AND up to 32% off car washes at Shell stations, PLUS 10% off Jiffy Lube† along with AIR MILES® Reward Miles‡ on eligible purchases. Fuel up at 1,400+ Shell stations and Shell Flying J locations, or choose the Shell Fleet Navigator® card for access anywhere Mastercard® is accepted.
Access your Chamber member benefit HERE. 
Petro Canada 
Chamber members receive 3 cents off per litre at the pump.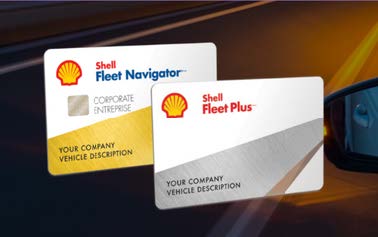 Esso
Chamber members receive 3.5 cents off per litre at the pump, you'll also save on oil changes and more.
Payworks
Payworks' innovative online solutions for payroll, human resources, and employee time management increase payroll accuracy and reduce costly errors.  Features include: direct deposits, automatic government remittances, year-end tax filing/T4s submission and electronic records of employment.
Contact Payworks at sales@payworks.ca or call 1-866-788-3500.
Riipen
Riipen supports its customers to deliver and manage authentic work-related experiences, talent engagement and industry-validated skills for top emerging talent at scale. Riipen's cloud-based platform connects three distinct audiences — students, educators, and employers through real-world projects.
Spark Insurance 
Spark is our preferred partner for discounted nonprofit and charity insurance. Spark aims to engage our communities with helpful educational resources combined with an honest, secure, and user-friendly insurance buying experience. All nonprofits and charities are eligible to apply for insurance that covers special events, property, directors, volunteers, and much more.
Constant Contact
Constant Contact is the source for all your online marketing. Create professional email campaigns with easy-to-use, fully customizable templates for newsletters, announcements, events and surveys. Giving you more ways than ever to build your business and engage your community. Chamber members save up to 25% on these easy-to-use marketing tools.
Visit our personalized webpage HERE to access discounts.
What's On! Mission
Members receive 15% off of standard advertising rates on their first commitment. You'll also get one free upgrade to a full-page ad when you sign up for a 6-issue commitment.
Call owner/publisher Ellen Nguyen at What's On!  at 604-308-6380 or email whatsonmission@live.ca.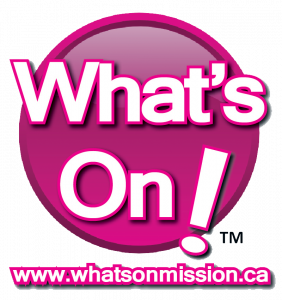 Mission Record
Members receive 50% off of quarter page, half page, and full-page ads reaching over 11,000 homes in Mission every week. They also offer social media and online advertising packages starting at just $90 per week.
Contact Jamie for more info at sales@missioncityrecord.com or 604-854-6397

BC Perks
BC Perks increases your income by getting your clients to buy more often, spend more, and get new clients. Chamber members get the opportunity to work closely with BC Perks to develop a comprehensive mobile strategy that is custom-tailored for your business needs. With that, members receive a free mobile assessment and 50% off the programming fee, and 20% off the monthly subscription.
Contact Alain for more info at alain@bcperks.ca.

Kubera
Chamber of Commerce members can see the following advantages when working with Kubera:
Excellent payments hardware
Fewer terminal and hardware issues
Industry-leading reporting capabilities
Increased support from our BC-based team of experts (augmenting 24-7-365 processor support)
Increased profits through lower processing fees
Visit our personalized webpage here, or contact BC-based Relationship Manager Chris Browes at chris.browes@kuberapayments.com or call 604-484-9278.
Elavon: Payment Processing Program
Elavon offers members the ability to accept payments from customers in a fast, efficient and secure way. Additional features for businesses include:
The ability to accept payments online, in-store, or on-the-go with Converge®, an all-in one eCommerce solution
Dedicated account managers to help support your business objectives
In-house multi-lingual customer support that is available around the clock – 24-hours-a day, seven-days-a-week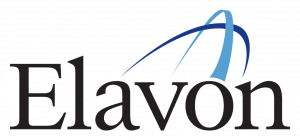 Staples
Chamber members can access the Staples Professional discount program, which provides savings on office essentials, print solutions, and more with no minimum order requirements.
Contact Shams Hirani at shams.hirani@staples.com.
Lenovo
Chamber members receive extra discounts on a variety of Lenovo tech including laptops and computer accessories.


Pocketed Grant Matching Platform
As a Chamber member, Pocketed will enable you to explore non-dilutive funding that fits your needs, including hiring grants, training support, market expansion funding, and more to grow your business all on one platform.
Receive a 50% discount on your first grant through Pocketed's services.
Waive a grant consultation fee ($50 CAD/session)
Receive over 25% off upgrades to Pocketed+
Visit our personalized webpage HERE and use referral code "BCCHAMBER".
Anova Energy
Anova Energy is a leading Canadian commodities brokerage firm that advises commercial, industrial, governmental, and institutional organizations in developing and implementing long-term energy strategies to become more "green". Being a chamber member gives you exclusive access to their services.

TradeCert: Documentation Certification
Apply for certificates of origin, visa letters, representational agreements and other ad hoc documents. Eliminate courier fees and Chamber members save money through their online document certification platform.

ROI Calculator
Get free access to the Canadian Chamber custom ROI Calculator, or create your own fully customizable calculator at a discounted rate, to demonstrate the value of chamber membership, at all levels — local, provincial/territorial and national.

Chamber Get Kleanr Program
Kleanr is offering discounts on a variety of cleaning and disinfecting services to members in the following fields:
Commercial Building Services – Daily sanitation, porter services, emergency anti–viral fogging services and COVID preventative microbial shield Zoono services.
Construction Services – Daily sanitation, daily anti-viral sanitation, full HAZMAT PPE anti-viral services, emergency anti-viral fogging services, COVID preventative microbial shield – Zoono services.

Purolator
Every day the Purolator network successfully delivers more promises to more points across Canada than any other parcel and freight solutions provider. As a member of the Mission Chamber of Commerce, you are entitled to even greater value when you choose the Purolator network; with volume discounts starting at 25% on Purolator Express® and Purolator Ground® services.
Access your member benefits HERE. 
Freightcom
Members can save anywhere from 70-75% on what they would normally pay for shipping courier costs, including pallet shipping.

Urban Valley Transport
Members receive an automatic 10% discount off of the regular rates for your choice of Routed, Rush or Same Day Delivery throughout the Lower Mainland and Fraser Valley.

UPS
Introducing the Get More program for Chamber members – a program designed to help your small business run even more efficiently. With your Get More card, you can save money every day, on the products and services you use at the UPS Store most often, plus you can earn accelerated Aeroplan Miles with almost every transaction.
Park'N Fly
Park'N Fly offers Mission Chamber Members Members receive up to 40% off Park'N Fly rates at select airports across Canada, which can be used for both leisure and business travel. For details on Aeroplan points, click here. Chamber Members who travel frequently can register online to expedite their service and receive the discount automatically every time they park with Park'N Fly.
Visit our personalized webpage here and view this flyer.
Contact Eleanor Ajram at eajram@parknfly.ca.
Travel Discounts
Chamber members can access exclusive worldwide hotel and car rental discounts, powered by travel discounts. Hotel savings may be as much as 50% and average 10 to 20% below market rates. Search hotels, car rentals, and US attractions (including Disney!) HERE.

Whistler 48-Hour Club

Exclusive deals with Whiski Jack Hotel Group are available for Chamber members. Book last-minute accommodation year-round in Whistler, starting from just $109/night.