The Chamber's success is dependent on an active growing membership that sees value in Chamber membership, and Board governance that has a full understanding of policy and positions that can be developed within the purpose of the organization.
These two pieces are key to the continuing success of the organization. Democratic in organization principles, it represents the entire community, with membership reaching to every phase of community life. The Board of Directors is the elected policy body of the Mission Regional Chamber of Commerce and its members represent the business and professional leadership of the community.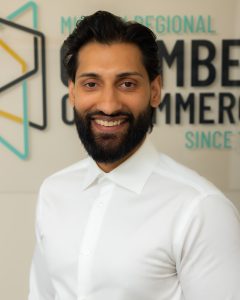 Manny Deol
Born and raised in Mission, Manny has been a professional Real Estate Agent and Residential Builder since 2010. As a local resident and realtor, he is passionate about the entrepreneurial spirit, small businesses, and the growth and development of Mission which has translated into his time volunteering for many programs including being a Director of Community Futures.
Manny has been a Director on the Mission Chamber of Commerce Board since 2018 and sits on their Government Relations Committee as well. Manny is a father of 2 young children and has been married since 2015. When he has free time, he loves to spend it with family and his hobbies include a good book or going to the gym.
Manny Deol, Realtor, Royal LePage Wheeler Cheam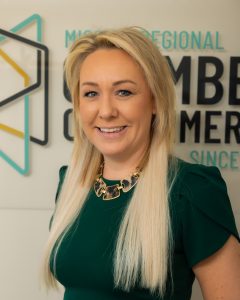 Celine Dauphney
Celine Dauphney is the President and Co-Founder of Urban Valley Transport Ltd., a Mission, BC-based courier and freight service provider in the Greater Vancouver and Fraser Valley. Celine has been in the transportation industry for over 15 years and her core experience and duties include budgeting, accounting, project planning as well as creating, communicating, and implementing the organization's vision, mission, and overall goals ensuring that the customer is always benefitting from the company's efficiencies and experience.
Celine, her husband, and their new son chose to move to Mission in 2014 to set down their roots. Over the year her passion for the community has only increased inspiring her to become a more actively involved member by volunteering her time, skills, and voice to enhance its appeal. Some of Celine's favorite past-times include attending the local Craft/Artisan Markets, Festivals, Cultural Celebrations, and various workshops.
Celine Dauphney, Urban Valley Transport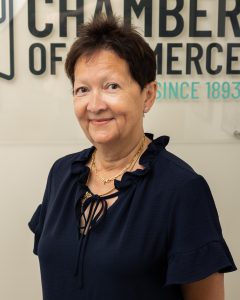 Eleanor Christison
Eleanor Christison is a Fund Development Coordinator with the Fraser Valley Health Care Foundation, responsible for stewarding corporate sponsorship and recently focusing on grant writing. The Foundation is the fundraising arm for the four hospitals in the Fraser Valley Eastern region.
For the past two years, Eleanor has been representing the FVHCF in Mission at Mission Memorial Hospital and in the community. She is enjoying developing great working relationships with MMH staff and community business owners.  She is the liaison with the Mission Health Care Auxiliary and also belongs to the MMH Wellness Committee which addresses health wellness for the staff.
She is currently completing online part-time studies for her Associate Certificate in Fundraising Management through BCIT.
Twenty-five years of her career experience were spent in financial services with two local credit unions, performing a variety of roles and tasks both client-facing, and back office. For the past seven years, she has also been a member and past secretary of the Auxiliary to Abbotsford Regional Hospital which has provided her with experience in assisting the Mission Health Care Auxiliary.
Private time has always been about faith, family, friends, and community service, and as of July 2020, she is a first-time grandmother, all of which speaks to one of her favorite quotes…
~ if you think my hands are full, you should see my heart~
Eleanor Christison - Fraser Valley Health Care Foundation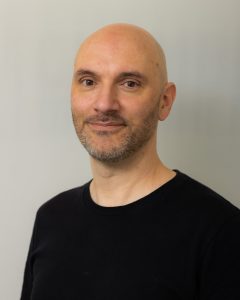 Jason Matte
2022-2024
Jason is the Founder and Owner of three businesses; Pressland General, a beautiful retail gift store on 1st Ave, Pressland Printing Inc, a commercial screenprinting service, and Locomotive Clothing & Supply, a casual lifestyle apparel brand servicing customers worldwide via eCom and retailers across Canada. In addition to daily operations, Jay and his wife Aaron focus on community support such as the annual Socktober event and raising funds for local schools, but also impact on a global scale by using eco-materials when possible in operations and having a monthly pop-up with The Refillery zero waste soaps.
Jay is a Mentor and longtime supporter to many within the Craft Fair community. Jay is the host of The Maker Club, a brand new Podcast series that interviews individuals within the world of Makers, Artisans, and Crafters, along with the movers and shakers in
the community they work with. When he feels like getting his sweat on, he enjoys spending time with his wife and son road cycling, and time at the skateboard park. Jay is a former professional skateboarder, has ridden for 34 years, and enjoys teaching local skaters new tricks and fostering good habits in skateparks.
Jason Matte, Pressland General; Pressland Printing; Locomotive Clothing & Supply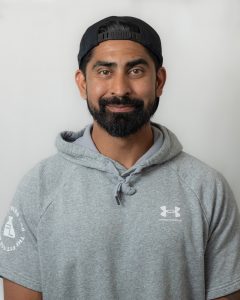 Vik Gill
2022-2024

Vik is the newest member of the Board, and the owner and lead instructor at The Fitness Lab in Mission and Abbotsford. With over 10 years in the industry, Vik instructs in group and personal formats, focusing on achieving long-term health and fitness goals through challenging, high-intensity workouts that are constantly varied. He accommodates all levels from youth groups as young as 7 to senior citizens. The Fitness Lab is a state of the art studio that opened in early 2015 and expanded to double in size exactly two years later.
Vik Gill, The Fitness Lab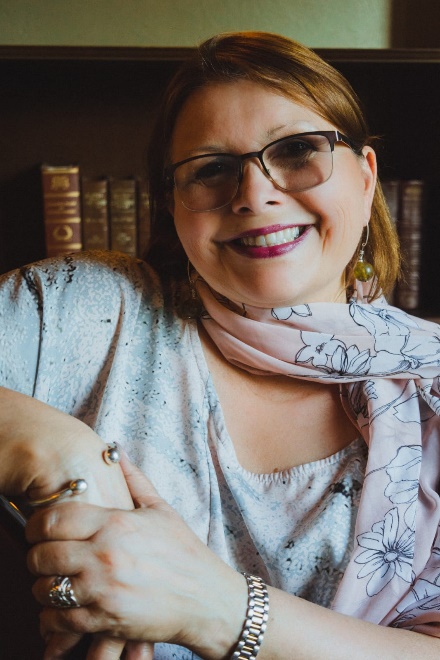 Karen Murtagh
2022-2024

As Publisher of the Mission Record, Karen is uniquely placed to listen to the issues of our small and medium businesses in Mission. She has worked closely with many local entrepreneurs and investors to move forward the financial investment in our City.
With over 20 years of experience in the Newspaper and Radio industry in the UK and here in Canada, Karen has partnered with local businesses and non-profits to plan strategic business plans on growing ROI.  In addition, she also brings experience in marketing and promotions to help support future business and the financial success of our expanding community.
As a true advocate of Mission Karen looks forward to bringing her positivity and passion to help our local businesses prosper.
Karen Murtagh, Mission Record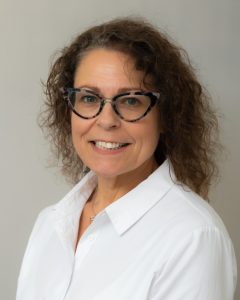 Dawn Hein
2023-2025
A leader in the social services sector for the past 30 years, Dawn is the CEO of Mission Association for Community Living (MACL). In her role at MACL, Dawn oversees a workforce of 200 employees and 17 programs that support people who have disabilities to live, work and play in the Mission community. Dawn is a strong business development professional and a quality assurance enthusiast who is skilled at policy development, program management, human resource management, budget administration, and risk management. She brings a passion and strong work ethic for community engagement, diversity, and inclusion. Dawn holds a Masters in Leadership from Royal Roads University and is a Chartered Professional in Human Resources.
With an ongoing commitment to the wider community, Dawn serves on several District of Mission and community committees, including the Sustainable Housing and Transit Committees. She believes in strong governance and has extensive board experience, serving as a Director of the Fraser Valley Youth Society, the United Way Fraser Valley and currently serving on the executive as Treasurer of the Board of Directors for both the BCCEO Network and the Community Social Services Employers Association.
Having successfully launched two now-adult sons, Dawn and her wife Sylvie are officially empty-nesters who live with their fur-babies in Hatzic. When she isn't working, Dawn spends time gardening, kayaking, and hiking in Mission's beautiful backcountry.
Dawn Hein, Mission Association for Community Living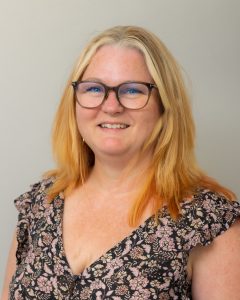 Nicole Norden
2023-2025
Nicole is the co-owner of Abstract Glass, a family-owned and operated business, serving Mission since 1975. As the founders, Dave & Sheryl, transition into retirement, Nicole and her brother, Nathan, are set to take the helm. With extensive Union experience, Nicole is well-versed in negotiating and arbitrations. Her reputation for customer service skills far exceeds her, and Nicole is passionate about providing the best experience possible to each individual that comes through the door.
Nicole's background is quite diverse. Employed as a lending specialist at CIBC and as an Accounts Representative at TELUS, provided Nicole with the ability to understand and effectively use various financial skills, including financial management and budgeting.
In her 15 years at Abstract Glass, she has implemented new training programs, as well as improved efficiencies through modernization and technological advancements.
Involved in numerous community initiatives, Nicole and Abstract Glass have sponsored programs and events, such as the Canada Day Kid Zone, Mission Folk Music Festival, Norden the Magician at the Mission City Farmer's Market, and the annual Mission Christmas Bureau's Coat & Blanket Drive. She, along with her husband, Mike, are avid supporters and frequent volunteers of Mission's Opening Night Theatre, which hosts Mission's Third Monday Magic.  They are both very active in the magic community, hosting many events in their home, and organizing larger conventions. Although Nicole earned her Associate of Arts Degree at Cottey College, Missouri, she has called Mission home since the young age of two.
In her spare time, she enjoys hiking, kayaking, and travel.
Nicole Norden, Abstract Glass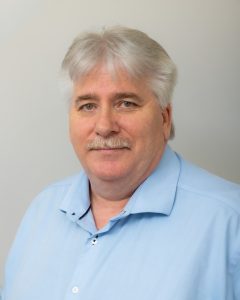 Stephen Evans
2023-2025
Although Stephen grew up in rural Newfoundland, Stephen has lived in the Fraser Valley for the past 30 years. Since 1994, Stephen has worked in the field of Human Resources and Business Development. Having worked as a Business Coach/Analyst for start-ups in need of financing, before moving on to managing several workforce response programs.  Stephen has acquired extensive experience within the human resource and business coaching fields. Stephen is also self-employed and runs his own fruit sales and brokerage business. In addition, Stephen has managed a large food processing business selling locally grown food within the global marketplace. Stephen is also the Executive Director of Mission Community Skills Centre where he managed a professional team of business developers, human resource and training specialists, and government-funded skills development within the ag-food sector.  Stephen's latest venture is the development of a regional food hub within the Fraser Valley. It is Stephen's passion for business start-ups within the food and beverage industry that has provided him with specialized expertise within the fields of production, finance, and human resource development. Stephen received his Bachelor of Arts in Community Studies from the University of Cape Breton (with distinction) and a Diploma in Applied Arts (Community Development) from the College of the North Atlantic.
Stephen Evans, Mission Community Services Society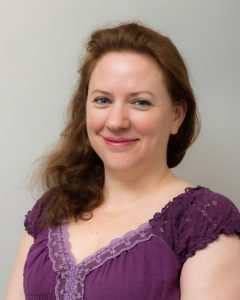 Stefany Tunshell
2023-2025

Stefany is a Community Builder for the Cedar Valley area of Mission with the United Way. She is very involved and committed to building community engagement and cohesion, one relationship at a time, using events and programs to bring people together through both her professional and volunteer roles with Mission Parks & Rec, Trades Training Advisory Committee, Mission Folk Festival, Mission Literacy in Motion, Food Coalition, and more.
Stefany Tunshell, United Way, Cedar Valley Mission
City of Mission Liaison (Non Voting)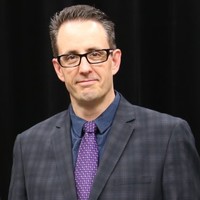 Mayor Paul Horn
Paul Horn has served as Mayor since May 2021. He served previously on council for two terms, between 2005 and 2011.
Paul lives with his family – wife Tracy and son David – in Silverdale. He is a descendent of the Manzer family, who first settled in the Mission area in 1888.
Paul's earliest work allowed him the opportunity to be involved in the process of closing Woodlands School and facilitating the return of the residents to community living. Those early experiences gave Paul a passion for Community Development, shaping his career, education and community work.
Community Futures North Fraser Liaison (Non Voting)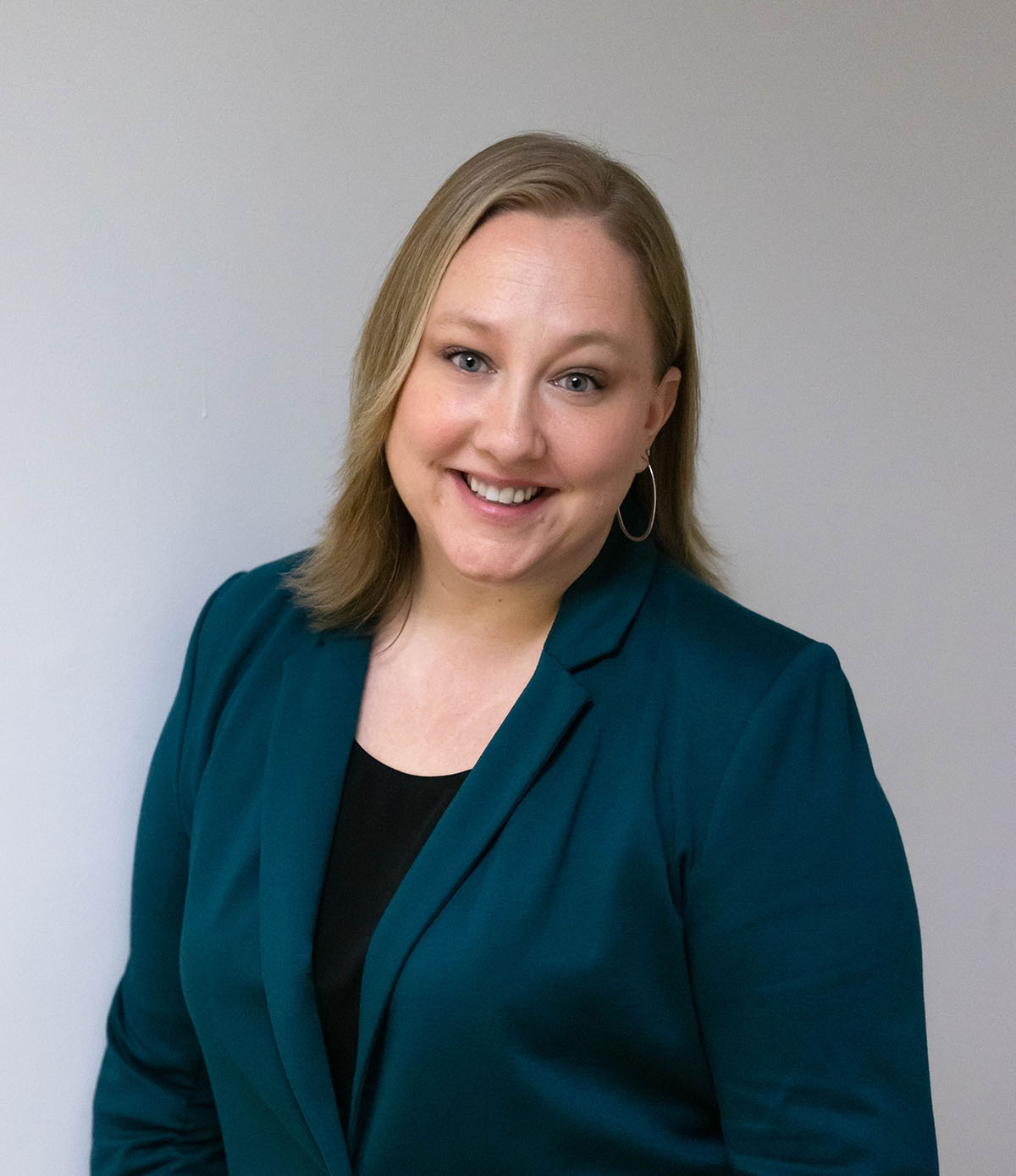 Gwen Schmidt
As ED of Community Futures North Fraser, Gwen's work aligns with her own values and provides her with the opportunity to make a difference. With a passion for marketing and events and extensive experience in retail and financials, Gwen's skills and energy add a fresh perspective to establishing new foundations in rural development.  She has defined herself as a community leader, contributing to Mission's economic growth and development.
Growing up in Mission, as well as having raised her own family here, Gwen has a deep appreciation and love for her community. In addition to fundraising for local charities, she gives back as a Rotarian and by serving on various boards:  Mission Skating Club, MRCC, Mission Downtown Business Association, Harrison Agassiz Chamber, Mission Community Skills Ag Food Working Group, Economic Development Select Committee, Tourism Committee.
Community Futures Development Corp. of North Fraser
33163 2nd Ave
Leq'a:mel Economic Development (Non Voting)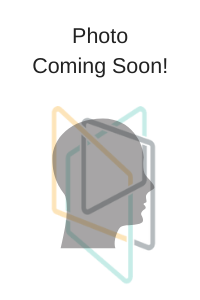 Mission Downtown Business Association Liaison (Non Voting)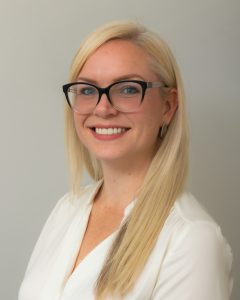 Karley Holley
Karley joined the Mission Downtown Business Association in March 2023. She brings to the table a passion for small local business and a wealth of experience in administration, event planning, marketing, and networking. Karley loves Mission's small-town community and is excited to make a difference. She is eager to serve the people and businesses of Mission in this role.
Contact Karley at info@downtownmission.ca