The Chamber's success is dependent on an active growing membership that sees value in Chamber membership, and Board governance that has a full understanding of policy and positions that can be developed within the purpose of the organization.
These two pieces are key to the continuing success of the organization. Democratic in organization principles, it represents the entire community, with membership reaching to every phase of community life. The Board of Directors is the elected policy body of the Mission Regional Chamber of Commerce and its members represent the business and professional leadership of the community.
Ellen Nguyen
Ellen comes from a diverse background of work experience: teaching at Khalsa School and Western Town College; production and marketing with Creative Media and Promise Consulting; managing a family business, Jimmy's Lunch Box.  Currently, she is the owner of What's On! Magazine in Mission.
She loves that she gets to work and be engaged in her community: volunteering as an Executive for the Mission Minor Baseball Association, Mission Sports Council and Mission Skating Club; managing kids' volleyball and baseball teams, and volunteering at community events through the Rotary Club of Mission Mid-day. When she is not driving her children around to extra-curricular activities, she's running, climbing and exploring the great outdoors. There are many causes close to her heart, and to that end, she has participated in the CIBC Run for the Cure, Spartan Sprint, Eradicate Polio Challenge, Coldest Night of the Year Walk.
What's On! Mission Magazine
whatsonmission(at)@live.ca
Tom Osterberg
Tom Osterberg is a licensed realtor with Lighthouse Realty Ltd. He specializes in helping clients navigate the buying and selling process in the Fraser Valley real estate market. Before obtaining his license in 2008, he worked in the finance industry for 6 years. Tom is always eager to learn and experience new things in life. He loves to travel; highlights include catching a ball game at Fenway Park, walking the Plains of Abraham in Quebec City, a family trip to China to see the Great Wall and most recently visiting the Mona Lisa at the Louvre in Paris. When Tom is not with clients, you can find him at the local hockey rink or ball field volunteering in some capacity. Through his work with Rotary Club of Mission Midday, helping at his children's school, and volunteering with sports clubs, Tom finds giving back to the community very rewarding. He is always looking to contribute more to this wonderful community he calls home!
Tom Osterberg - Lighthouse Realty Ltd
tom(at)tomosterberg.realtor
Sean Melia
Now, Manager of Mission's Aldergrove Credit Union and previously Prospera Credit Union since 2004, Sean believes in giving back and supporting the community of Mission. Through his involvement in the Chamber he is able to do just that by being a voice for business and having direct input into ways and methods of increasing the recognition and value all businesses receive. Helping to create a vital and growing business community is a primary goal.
Sean is a fully involved community leader who has been a member of the Mission Economic Development Select Committee, Community Futures North Fraser, and Mission Community Services Society and is a former 8 year Big Brother. Additionally Sean is on the board of Mission Hospice Society and is a 13 year member of the Rotary Club of Mission Mid-Day. He also represents the Chamber on the board of the Mission Community Foundation.
Aldergrove Credit Union
smelia(at)aldergrovecu.ca
Raj Patara
Raj Patara is the founder and CEO of Silverhorse Consultants, her company has vast experience working on advocacy work, Government relations, fundraising development from Major Gifts to developing Annual Giving and Stewardship programs, and campaigns.  Raj has over 20 years' experience in the Development world and has been a business owner since the age of 25.  Her experience working with different communities has given her a better understanding of how to utilize the resources that may not sit in your community but can be leveraged. Raj has worked on both sides of government the political and the bureaucratic end to help her understand the inner workings of how to get policy through and passed. Raj was born and raised in Golden B.C. with small town values instilled in her and found the move to the Fraser Valley similar to her adolescent years.  She has been raising her family in the Fraser Valley for over 8 years and looks forward to working with the business community to further our "Mission". Raj has continuously volunteered her time in her community whether it be Rotary, kid's events, and Chamber.
She was raised by parents that taught her that volunteering your time is the way to help build a stronger community.
Silverhorse Consultants
patararaj(at)hotmail.com
Board of Directors 2019-2021
Angel Elias 
Angel Elias, Executive Director of the Mission Hospice Society has been leading the organization to success in end of life compassionate care for the past 8 years. Moving the organization forward in being a leader in the industry in Bereavement support and Palliative care support as well as ensuring the Mission Hospice Society has the budget to fund all comforts at the Christine Morrison Hospice. Fundraising and grant writing to ensure financial stability for the organizing is just a small part of her role for the Mission Hospice Society.
Further to her role in the Mission Hospice Society, Angel has been a proud member of the Mission Mid Day Rotary Club for the past 10 years, as she lives by the Rotary rule "service above self", serving as President in 2016 and is now currently club secretary, she has been instrumental in community projects such as St. Joseph's Foodbank New building, MY Youth House building, Mission Sports Park Score Board, Blessing in backpack food program,  and many other community events.
Her hobbies are spending time with her family and making sure to support their sports ambitions and being an awesome mom to her daughter Alexandra and her stepson Isaac and trying to sneak in time to be a wife to her husband Doug.
Celine Dauphney
Celine Dauphney is the President and Co-Founder of Urban Valley Transport Ltd., a Mission, BC-based courier and freight service provider in the Greater Vancouver and Fraser Valley. Celine has been in the transportation industry for over 15 years and her core experience and duties include budgeting, accounting, project planning as well as creating, communicating, and implementing the organization's vision, mission, and overall goals ensuring that the customer is always benefitting from the company's efficiencies and experience.
Celine, her husband, and their new son chose to move to Mission in 2014 to set down their roots. Over the year's her passion for the community has only increased inspiring her to become a more actively involved member by volunteering her time, skills and voice to enhance its appeal. Some of Celine's favorite past-times include attending the local Craft/Artisan Markets, Festivals, Cultural Celebrations, and various workshops.
Celine Dauphney - Urban Valley Transport
Celine(at)urbanvalleytransport.com
Denise Fowle
Denise is a life long Mission resident who enjoys being active in the community. Denise along with her wife Candyce are owners of Inspire Me Fitness, who was the recipient of the 2018 Local Focus Award in the Mission Chamber of Commerce Business Excellence Awards and has been nominated for several diversity and community involvement awards. Denise is also involved with the Fraser Valley Youth Society serving on the Fraser Valley Pride Committee. When Denise is not teaching with Inspire Me Fitness she is the General Manager of The Stage, Mission's #1 events venue. In her spare time, she enjoys spending time with her 11 yr old daughter and wife camping, hiking, and exploring our beautiful community
Denise Fowle - Inspire Me Fitness
inspiremefitness(at)outlook.com
Doug Lifford
Doug Lifford has been a resident of Mission for the past 32 years, where he and his wife Donna raised their three children and has owned and operated his independent mortgage brokerage on First Avenue for the past 15 years.
He is an active member of the Mission community beginning with the Kinsmen Club of Mission almost 30 years ago, to becoming a recipient of the Paul Harris Award for his overseas work with the Rotary Clubs of Mission.  Doug is a proud member of the Down Town Business Association, coached youth soccer for over 10 seasons, and is serving his third term as a Director for the Mission Chamber of Commerce.
In his spare time, Doug enjoys spending time with his active family and working on his vintage race cars.  "Giving back to the community has its own rewards, and I am honored to serve the local business community".
doug(at)douglifford.com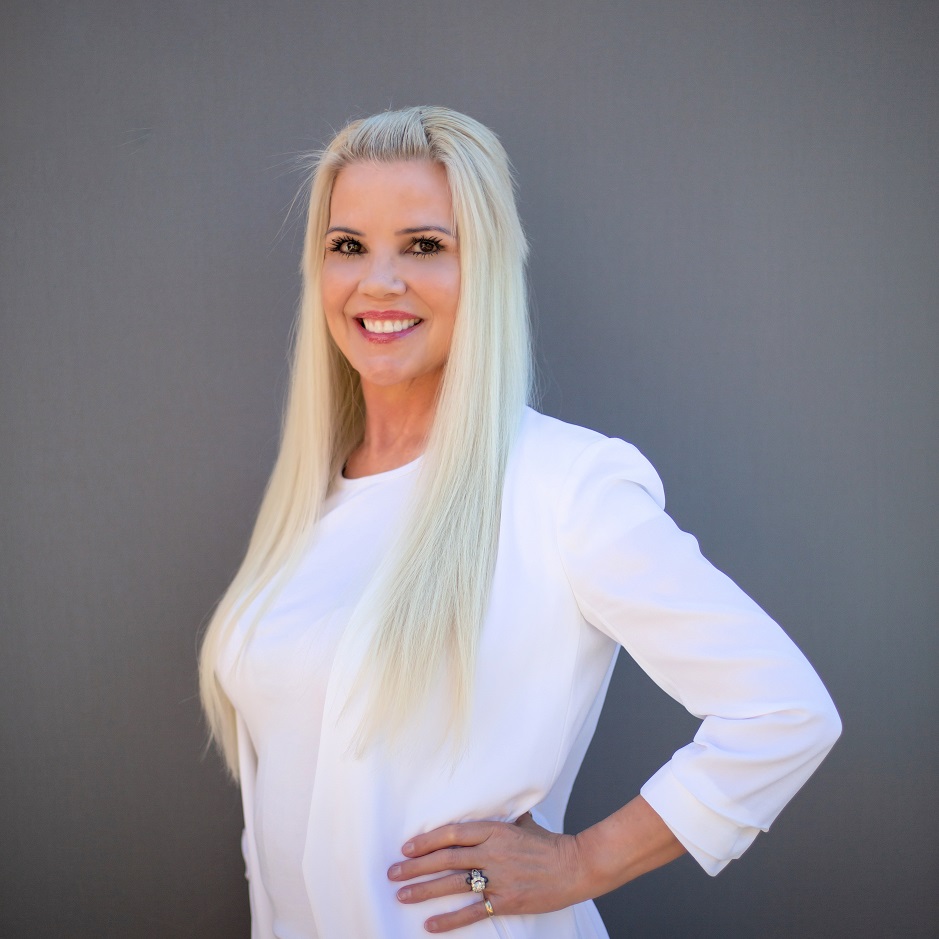 Ethel Lariviere. MBI
Ethel Lariviere is an Independent Licensed Commercial and Residential Mortgage Broker with Dominion Lending Centres. As a Licensed Mortgage Broker Ethel is dedicated in assisting clients in making responsible informed decisions by providing guidance and expert industry and market knowledge.  She has over 18 years of combined commercial, retail banking, and residential mortgage lending experience.
She is passionate in providing innovative lending and mortgage solutions tailored to each individual's specific needs. Before becoming a mortgage broker Ethel was a Commercial Account Manager and she embraces entrepreneurship, small business and the keen ability to look out of the box as no two businesses or individual are alike.
Ethel and her husband moved to Mission in May of 2016.  They are empty nesters and have a grand-daughter.  Ethel dedicates her time to the Mission Chamber of Commerce and has been on the Government Affairs Committee and Chamber Member since 2017. Ethel is also a member of the Mortgage Brokers Association of BC and the Bigstone Cree Nation.   Ethel is an avid runner and marathoner, enjoying sports in general as an ex-competitive dragon boat racer and hockey player
Dominion Lending Centres – A Better Way Independently Owned and Operated   ethellariviere(at)dominionlending.ca
Board of Directors 2020-2022
Jason Matte
Jason is the Founder and Owner of three businesses; Pressland General, a beautiful
retail gift store on 1st Ave.; Pressland Printing Inc., a full-service commercial
screenprinting service in the same space behind the store; and is also the Founder and Owner of Locomotive Clothing & Supply, a casual lifestyle apparel brand servicing customers worldwide via eCom and also serves retailers across Canada who carry the brand. In addition to the daily operations of these three businesses, Jay and his wife Aaron focuses on community support action such as the annual Socktober event and raising funds for local elementary schools, but also focusing on the global scale by using eco-materials when possible in their operations and having a zero-waste program including a monthly pop-up with The Refillery zero waste soaps.
Jay is a Mentor and longtime supporter to many within the Craft Fair community. Jay is
the host of The Maker Club, a brand new Podcast series that interviews individuals
within the world of Makers, Artisans and Crafters, along with the movers and shakers in
the community they work with. When he feels like getting his sweat on, he enjoys
spending quality time with his wife and 9 yo son, Felix, road cycling and time at the
skateboard park. Jay is a former professional skateboarder, has ridden for 34 years and enjoys teaching local skaters new tricks and fostering good habits in the skateparks.
Pressland General; Pressland Printing; Locomotive Clothing & Supply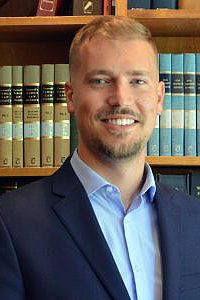 Luke Leger
Luke is a lawyer practicing corporate and real estate law with Rosborough & Company—an Abbotsford-based law firm that has served clients throughout the Fraser Valley for nearly 60 years. Having been born and raised in Mission, where he continues to live today, Luke previously worked for a number of Mission-based businesses, including at his father's accounting firm, R.J. Leger CPA Ltd., a shake and shingle mill, and a tree service company. In the summer of 2017, Luke had the pleasure of working for the Mission Regional Chamber of Commerce as a summer student, manning the Visitor Information Centre, and attending numerous community events on the Chamber's behalf. In the past, Luke has volunteered assisting with the construction of the St. Joseph's Food Bank, providing legal assistance to low-income individuals at several legal clinics, and as a ski and sit-ski instructor with Canadian Adaptive Snowsports
Rosborough & Company
(604) 859-7171
lleger(at)rosborough.com
Manny Deol
Born and raised in Mission, Manny has been a professional Real Estate Agent and Residential Builder since 2010. As a local resident and realtor, he is passionate about the entrepreneurial spirit, small businesses, and the growth and development of Mission which has translated into his time volunteering for many programs including being a Director of Community Futures.
Manny has been a Director on the Mission Chamber of Commerce Board since 2018 and sits on their Government Relations Committee as well as being Government Relations Liaison for the Fraser Valley Real Estate Board. Manny is a father of 2 young children and has been married since 2015. When he has free time, he loves to spend it with family and his hobbies include a good book or going to the gym.
Manny Deol, Realtor
manny(a)mannydeol.ca
District of Mission Liaison (Non Voting)
Mayor Pam Alexis
Pam Alexis completed both a Bachelor of Fine Arts with Distinction and a Post Degree Professional Program at the University of Victoria. Pam moved to Mission in 1996 after residing in Japan and Texas for many years. Pam is a proud resident of Hatzic. Pam refers to herself as a community builder as she has sat in various capacities on many community boards including the Chamber of Commerce.
Pam was elected as a school trustee in 2005 and held the position until 2011. In 2012, Pam was given the role of Vice President of the 2014 BC Winter Games solidifying her connections to the community. In 2014, Pam was elected as a municipal councillor and worked tirelessly on a number of issues impacting the community. Pam has been a proud Rotarian for many years, serving as president in 2010. In 2018, Pam was elected as Mayor.
In her spare time, she sings with JoyVox Community Choir which now in its 18th year.
palexis(at)mission.ca
Community Features North Fraser Liaison (Non Voting)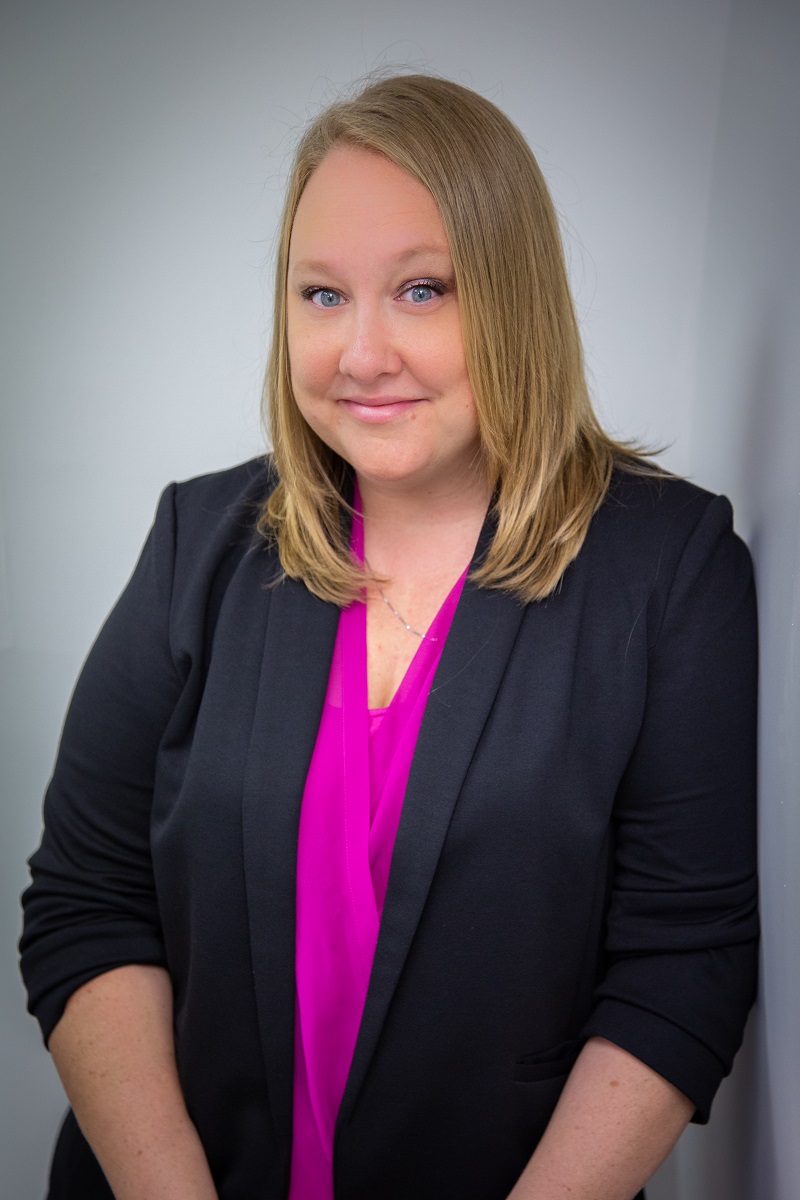 (at)Gwen Atkinson
Gwen's background with a local credit union gave her the inspiration to want to help small businesses from the beginning of their journey. She has a passion for Marketing and helping businesses spread the word of their successes. As the Executive Director of Community Futures, she is excited to help small businesses in her community from start to end.  Gwen has lived in Mission most of her life and loves the town and all it has to offer has always enjoyed being involved in the community, from fundraising for local charities to being an active Executive Board member with the Mission Skating Club.
Community Futures Development Corp. of North Fraser
33163 2nd Ave
gatkinson(at)northfraser.org
Mission Downtown Business Association Liaison (Non Voting)
Joanna McBride 
Joanna was raised in Mission. After high school, she decided to take off and travel the world.
During this time, she did everything from picking fruit in Australia and skiing in Lake Louise to studying in Ecuador and saving sea turtles in Greece.
It wasn't until 2013 that she decided to return and settle back down in Mission with her little dog, Potzy.
Joanna is the Events Planner for the District of Mission at Fraser River Heritage Park, as well as the Executive Director of the Downtown Business Association.
Joanna has been active with Big Brothers, Big Sisters, and Volunteer Mission and enjoys being active in our wonderful community.
In her spare time, Joanna enjoys writing, hiking, biking and exploring the world.
info(at)downtownmission.ca