WELCOME TO CHAMBER ACADEMY
The Mission Regional Chamber of Commerce is pleased to be able to offer members (and potential members) many different opportunities for professional & personal growth through a variety of workshops, programs, and events.
These programs are scheduled throughout the year, the time and topics are selected based on feedback received from the Membership.
Please take a look below at some of the options that have been organized. Additional details, dates, and times can be found by following the link to the event calendar.  Note: More programs will be listed as they become available.   Questions?  Contact us at connect@missionchamber.bc.ca  or T: 604.826.6914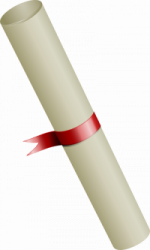 Business Leader Series - Early Risers Edition
Join the Chamber for our breakfast learning 101 events.  A less formal way to network with peers, get your morning lessons in and have fun doing it.
Time: 8 - 9 am  Cost: $7 plus breakfast
Topics will include:
Goal Setting
Inbox Zero
Time Management
Emotional Intelligence
Professional Development Workshops
These workshops are designed to level-up current skill-sets and really give participants the tools needed to thrive and succeed in the world of business.
Topics will include:
Assertiveness
Thinking Traps & Errors
True Colours
Balanced Work & Life
Managing Change
Superhost Series
Business Leader Series - Luncheons and Dinners
These tried and true events are not going anywhere.  The Chamber will be adding a series of topical as well as "hot" topics this year to the calendar.
Topics you can expect:
Cannabis Clarity
Summer Family Fun
District of Mission Updates
State of the City
AND more...