The District of Mission has initiated an important campaign designed to give a boost to the local business community.  The campaign is taking a multi-prong approach and includes marketing,  shop-local messaging, SWAG and also an online educational component.
This online educational training platform is designed to help with some of the challenges being faced currently and into the future. The program includes free online educational webinars, open to the entire Mission business community, with the first programs being held by the Mission Regional Chamber of Commerce. Watch the videos below.
For more information on the full campaign visit the District's website, I LOVE MISSION PAGE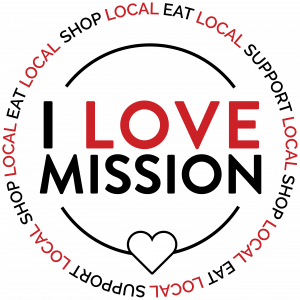 Building Resilience to Thrive Program – Business Foundations       July 7th - August 11th
Following the successful series of Building Resilience to Thrive courses launched by the BC Chamber of Commerce, in partnership with the Peter B. Gustavson School of Business, we are pleased to present a new course on resilience training for businesses.
Register today for the new curriculum Building Resilience to Thrive Program – Business Foundations to examine the fundamental building blocks of great businesses: strategy, marketing, people, and processes. This 6-week course will take you through how to build a resilient business using case studies, contemporary research, and practical experience. Award-winning professor Dr. Mark Colgate will be returning to teach this series.
This course presents new material you won't want to miss! Better position yourself, your team, and your business for the future by building back stronger with strategy.
Program Dates:
The course will run Wednesdays from July 7 to August 11, 2021,
11:00 AM – 12:00 PM PDT
Program Curriculum:
The program curriculum will focus on the three key themes of Strive, Build, and Create. Seminar topics will be:
o   Build back stronger with strategy.
o   People and processes drive growth.
o   Fundamental building blocks for a successful recovery.
o   Strategy. Marketing. Process. What is your business plan?
o   Recovery starts now. Register to examine business fundamentals that drive great business.
o   Resiliency starts with a plan. Examine strategy, brand, process, through the Building Resilience to Thrive – Business Foundations course.
How to Access This Program?
The cost to register would be $70 for non-members and $35 for members HOWEVER thanks to the District of Mission's "I Love Mission" campaign you can be reimbursed for the full amount at the end of the 6-week program.
Space is limited so act now and register.
Extra Bonus Just for You!
As a bonus, the Mission Chamber will be facilitating round table discussions with local members of your cohort to further enhance your skills and identify opportunities for collaboration in the region.
Did you miss the other great workshops through I Love Mission Campaign? The sessions can be viewed using the links below.
Note: Attending the live sessions is highly recommended as your questions can be addressed in real-time.