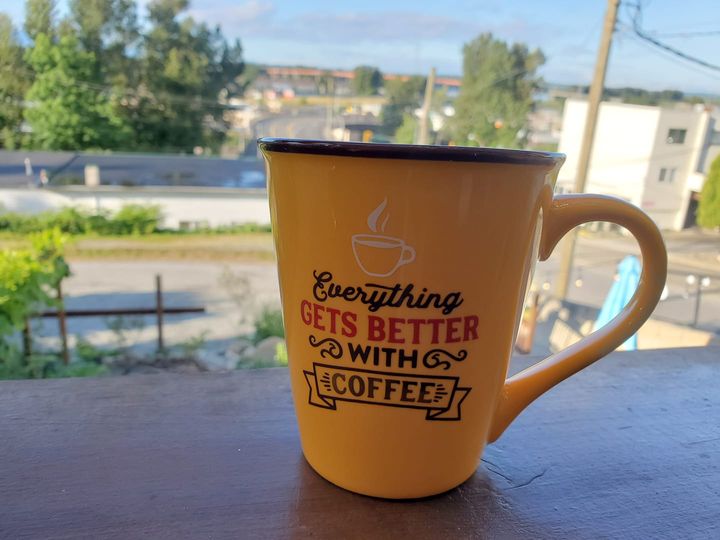 It's time for a coffee date. No, seriously. What better way to catch up with friends new and old than over a cup of coffee? Grab-A-Java has fresh, organic, fair-trade, coffee (roasted in house) in so many varieties you'll be hard-pressed to find something you don't like. Even for those of us trying to kick the caffeine habit (or if you've already got energy to spare) they have decaf options that still give you that flavour you've been missing. Not only that, they also offer a sweet Italian soda in a variety of flavours when you just need something simple to cool you off! Whatever you choose to drink, take it out on their gorgeous patio. You'll feel like you're in a fairy garden even just a short walk from 1st Avenue!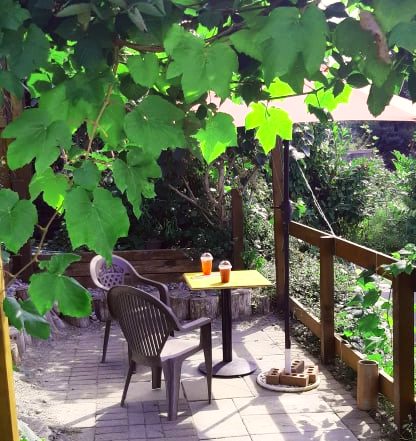 Grab-A-Java is dedicated to staying up-to-date on all the latest roasting practices as well as being committed to serving the best products available. Their coffee selections include being certified as Café Femenino and USDA certified organic. Why are these two things so important? The Café Femenino coffee program is a one-of-a-kind ethical sourcing model committed to ending the cycle of poverty affecting women coffee farmers across the world. Café Femenino provides direct compensation to women farmers, along with the opportunity and resources to enact positive change in their communities and on their own terms (this is taken directly from their website). Being USDA certified organic means that they are permitted to sell, label, and represent their products as truly organic; there are no questions about whether it actually is or not—giving you even greater peace of mind as you enjoy your favourite warm drink.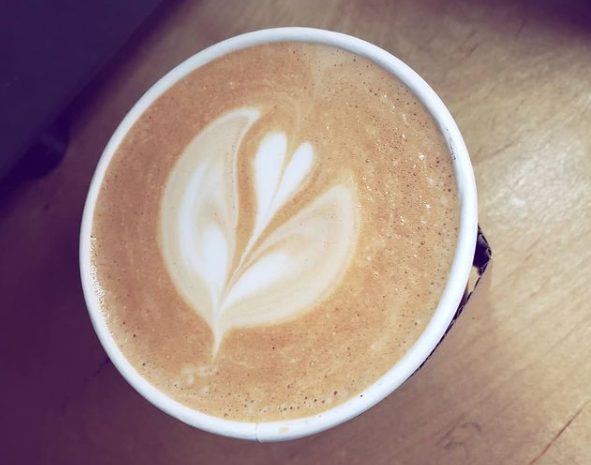 They're not just brewing experts; they've got all kinds of scrumptious sides to choose from. To pair with their drink selections, they offer fresh-baked goods. In the past they've had scones, muffins, sausage rolls, and, more recently, biscotti. You'll just have to go in and see what they have day-to-day!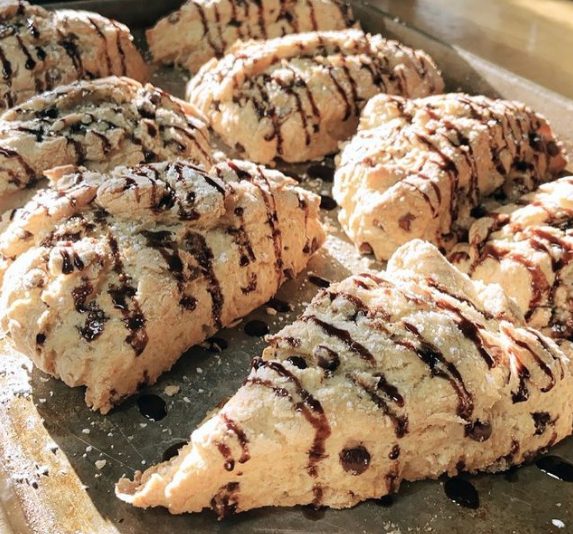 Can't decide what to get your friend for their birthday? If they're a coffee connoisseur (or even just someone that enjoys a cup from time to time) then they'll love the coffee sampler pack. These come in sets of 3, 4, and 6; you get to choose just how many and what kind of beans go in these bags. Grab-A-Java is also your source for recommendations on brewing tools like scales, kettles, and filters. They're a whole host of experts that are passionate about what they do; and super friendly to boot!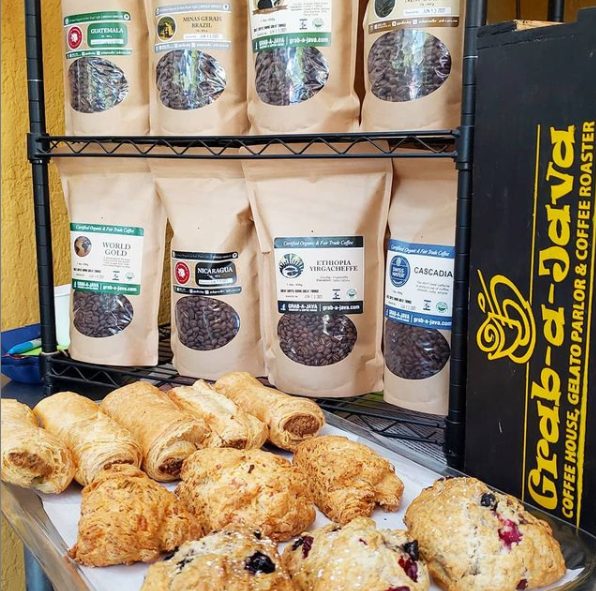 Whether you set up inside or take a seat outside on their gorgeous patio with a view of Mt.Baker, you'll be able to relax and catch up with your loved ones over a truly great cup of coffee. Even if you go there for a solo study session, you can brighten your day by trying something new. Our challenge to you, our readers, is to do just that. Try something new. Pick a new drink or even a new bean like their Dark Secrets with notes of chocolate and hickory smoke. Make sure you follow their Facebook to see what's new and to see the roasting work they do!