Here at the Mission Chamber of Commerce, we believe that as we work to recover from the pandemic, and all the restrictions that came with it, it is more important than ever to draw together as a community and support our neighbors the best that we can. With all that in mind, we direct your attention this week to our near neighbour The Blackberry Kitchen. It's located right in the Mission Heritage park off Mary St. They're surrounded by a gorgeous open park area with a beautiful view of the Fraser River and beyond. When we visited them, we took a seat on the back patio of the main restaurant and got our fill of gazing out over the river before going out to wander the rose garden just next door. We don't want to sway your decision but their Bacon-Jam Chicken Burger is a 5-star wonder (in our humble opinion anyway). Also, if you want to picnic in the park you HAVE to visit their Cantina for some Birchwood ice cream or some of their other delicious snacks.
There's plenty of sunny summer days for you to enjoy out on their patio. In the rare case that it does happen to be raining in the Fraser Valley, they're happy to seat you indoors. And if you really don't have the time to sit down, they also have an easy-to-navigate online ordering option that will have your food ready for pick-up in roughly 30 minutes. If you'd like to get your mouth watering, go take a look at some of the splendid photos they have on their menu. Just to get you as excited about their food as we are—and here we warn you if you haven't eaten lunch yet; your stomach will be rumbling—we'll take you through some of their items course by course.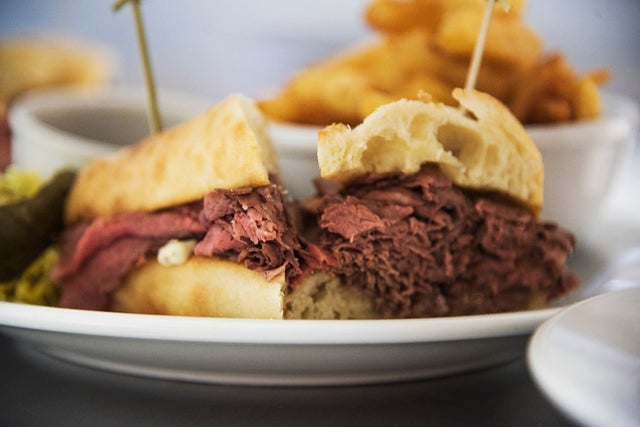 It is only natural to start with their breakfast menu. Whether you're dining in or taking out they have the option to order your very own custom omelette. Some of the ad-ins you have to choose from are shrimp, roasted garlic, feta cheese, or even salsa—this is by no means an exhaustive list. If that's too many decisions to make early in the morning, they also offer several variants of eggs benedict with aged cheddar cheese sauce, pan-fried potato, and other delectable toppings. They even make an extra effort to support their fellow businesses by making french toast with Little Northern Bakehouse vegan bread. For a nice pick me up—and really, who doesn't need one of those—they make their morning brew with Spirit Bear Coffee; also available as a cappuccino or latte if you're feeling up for it.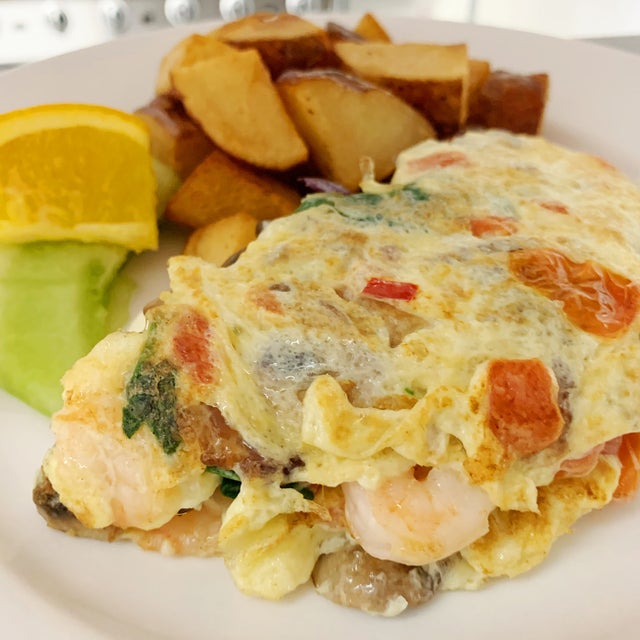 Before we get to their all-day menu, we have to take a pause to look at their starters. They have their smoked wild salmon terrine with capers, herb cream cheese, and pickled onion on a crostini. Another option is their caprese plate with fresh tomatoes and bocconcini cheese drizzled with olive oil and reduced balsamic vinegar. You may be thinking to yourself: "how am I going to have room for all these delicacies?". Unfortunately, we don't have the answer for that; we just tell you about the food! This is a struggle we face when we go there too! 
From starters we move to the all-day menu that has so many options we couldn't possibly name them all; just trust us when we say there has to be something that will suit any palate. Salad may seem like a summer-only item but with their cobb salad, you won't think that for long. This item is made using fresh local greens, warm bacon, fresh roasted turkey breast, avocado, tomato, Danish blue cheese, red and yellow peppers, and topped with creamy roasted red pepper dressing—important to note that this dressing is made in house. If you lean toward the tried and true classics, their beef dip will not fail you. It's settled on a grilled baguette and filled with shaved beef, roasted garlic aioli, and features house-made dipping jus. Take a look at the rest of their menu to see what you'd like to try on your next day out! Are you or a loved one gluten-free? Not to worry! This is one of the most accomodating restaurants we've been to as many of their menu items have gluten-free options available, and they taste just as amazing!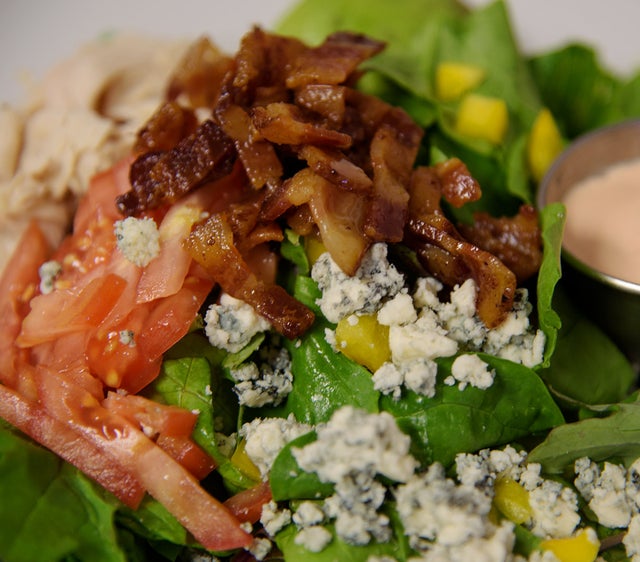 We do hope you've saved room for dessert up to this point. To end your meal try out their vanilla creme brulee with a torched sugar crust. Or their warm sticky toffee pudding with whipped cream. Or peanut butter mousse cake with chocolate drizzle. Really, try any of these or get all your friends to try one so you can taste test all three. That's a free going out to eat hack from us.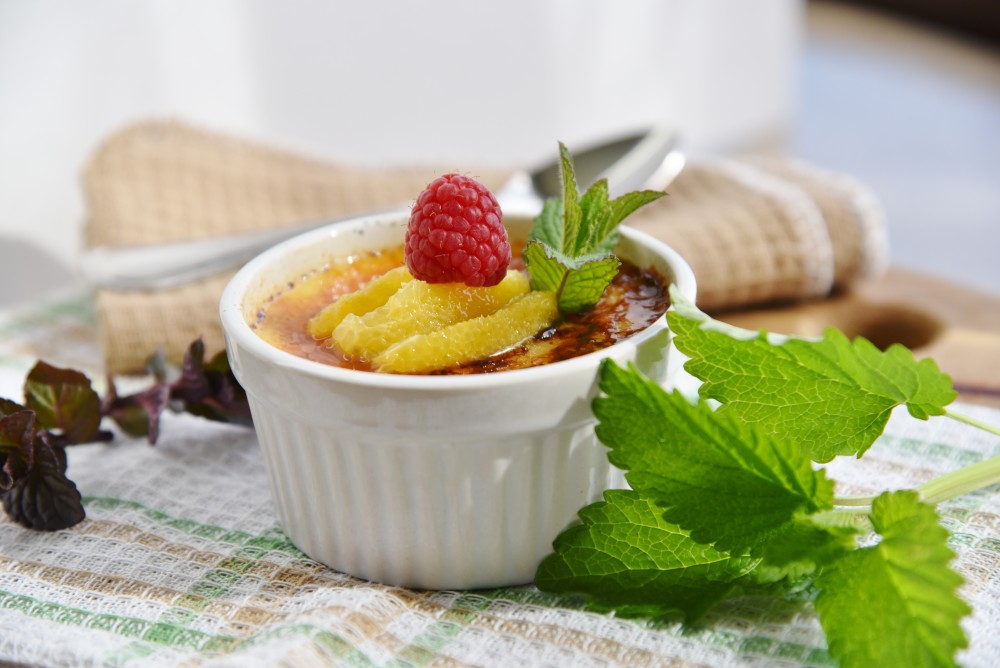 What is truly exciting is that if you're all out of motivation to make dinner, or you're lacking in energy after a long day of work, you can buy their frozen soups. With fall just around the corner, what coulod be better to fight the chill than a tasty soup? They come in 500 ml containers and include exquisite flavours like creamy wild sockeye salmon chowder, red thai curry lentil, and carrot ginger (among others). Best of all, most of these soups are gluten free so it opens this meal option up to even more folks! Stock your freezer for a rainy day! Just make sure to take them out the morning of the day you'd like to eat it; another pro tip.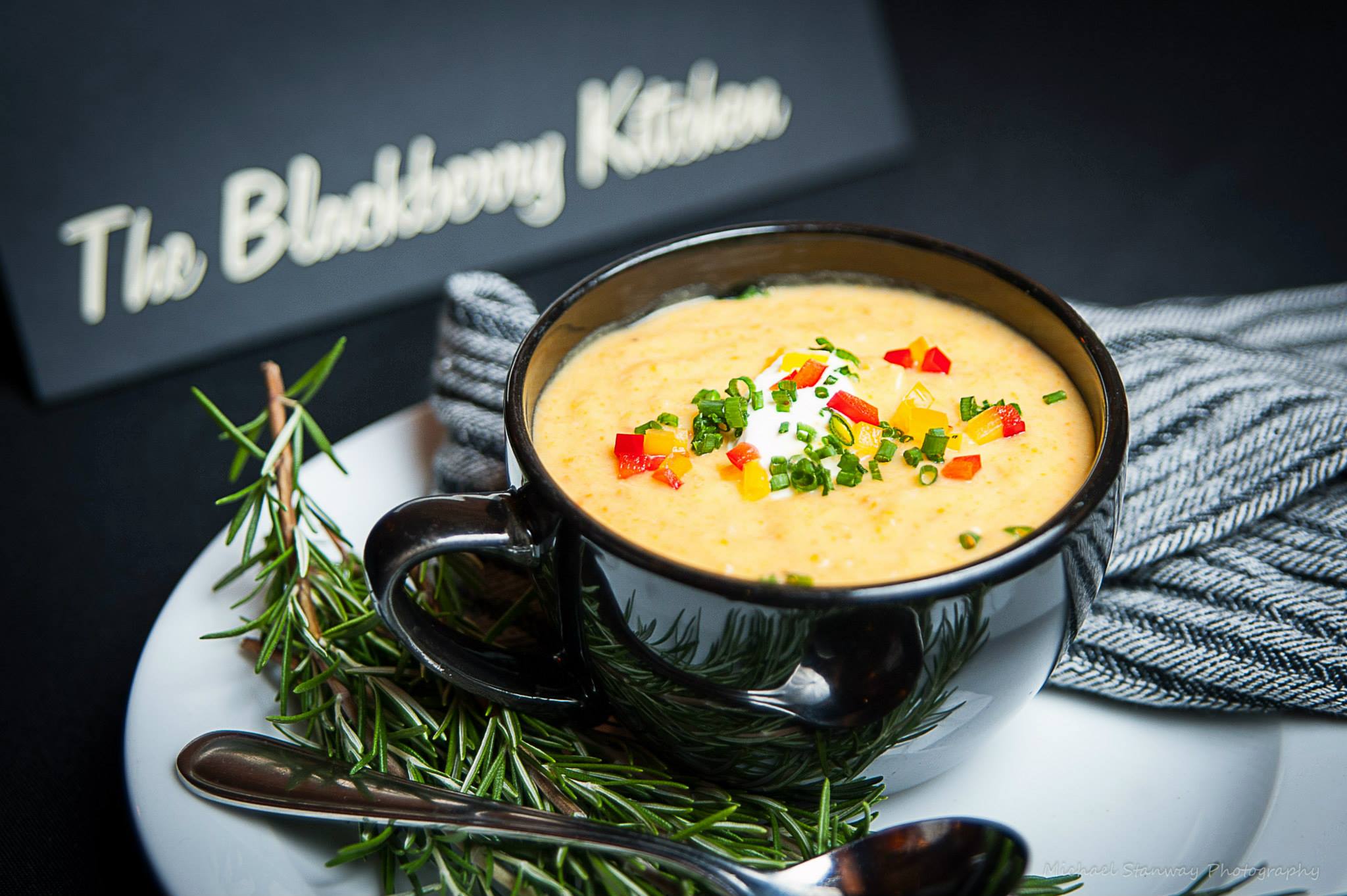 Our call to action this week is to take a moment out of your day—now, for example—and think of a person you think deserves a thank you. Is it a friend? A relative? The extremely kind cashier down at the local grocery store? Whoever it is, show them how much you appreciate them by getting them a gift card to The Blackberry Kitchen!