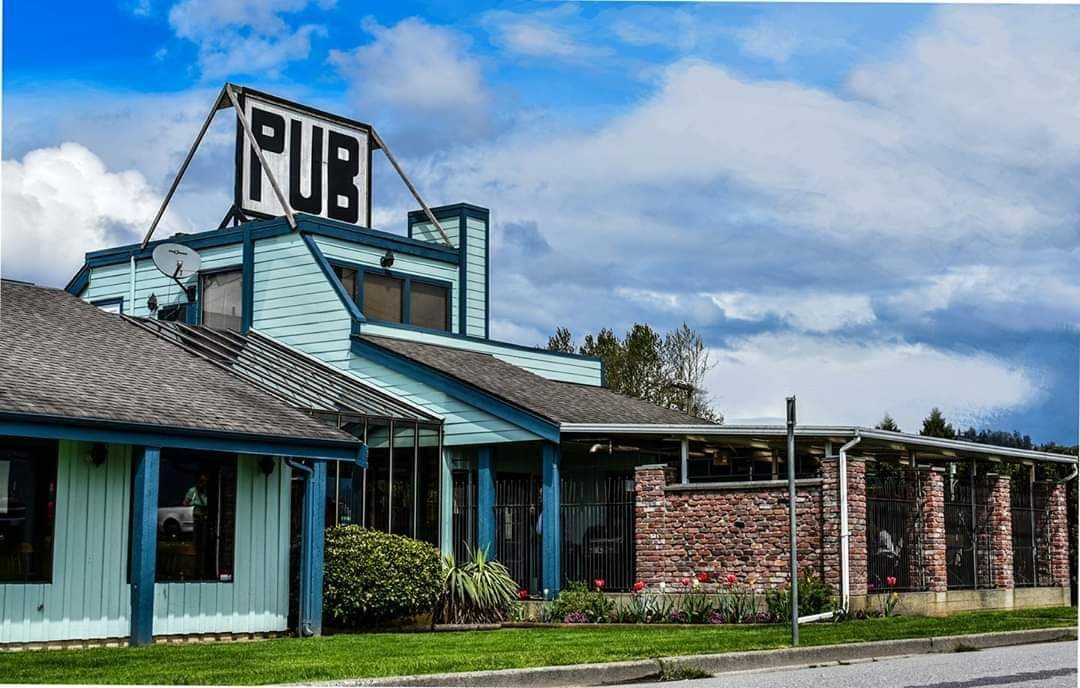 Help yourself to a night of entertainment and exemplary service at The Captain's Cabin Pub right here in Mission. Its location right beside the Fraser River ensures that you'll get a great view from their patio. They feature daily made soup and sandwiches and in-house made burgers. Hasn't it been long enough since you and your friends have gotten the chance to have a pub night? Why not support a local business and have a great outing all at the same time?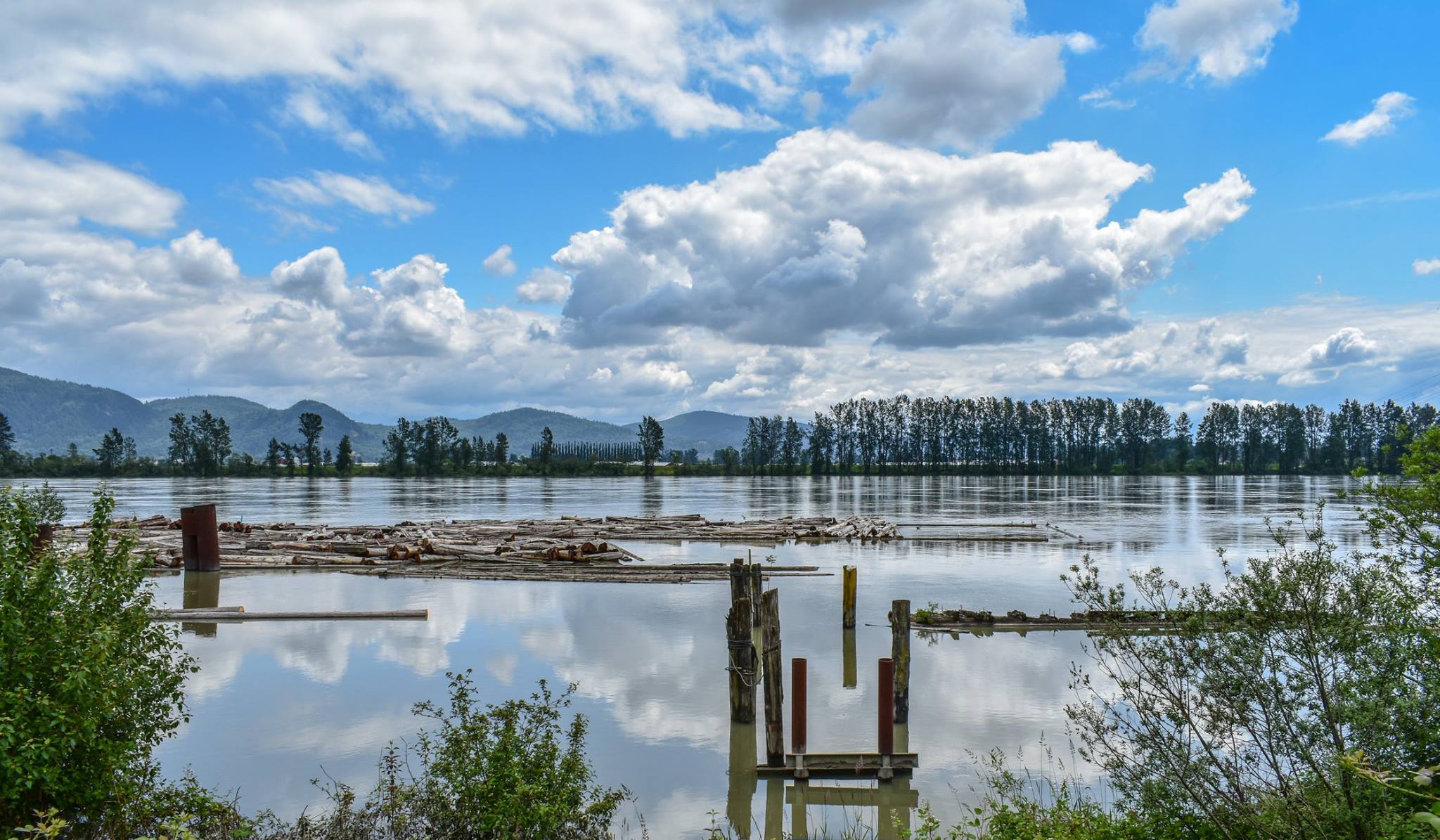 Do you tend to sleep in on Sundays but don't want to go for lunch when you leave the house after 12? Lucky for you, The Captain's Cabin Pub offers their breakfast menu until 2pm on the weekend! Whether you're excited for eggs, you've got a taste for toast, or you have a hankering for hash browns, they've got a breakfast for you.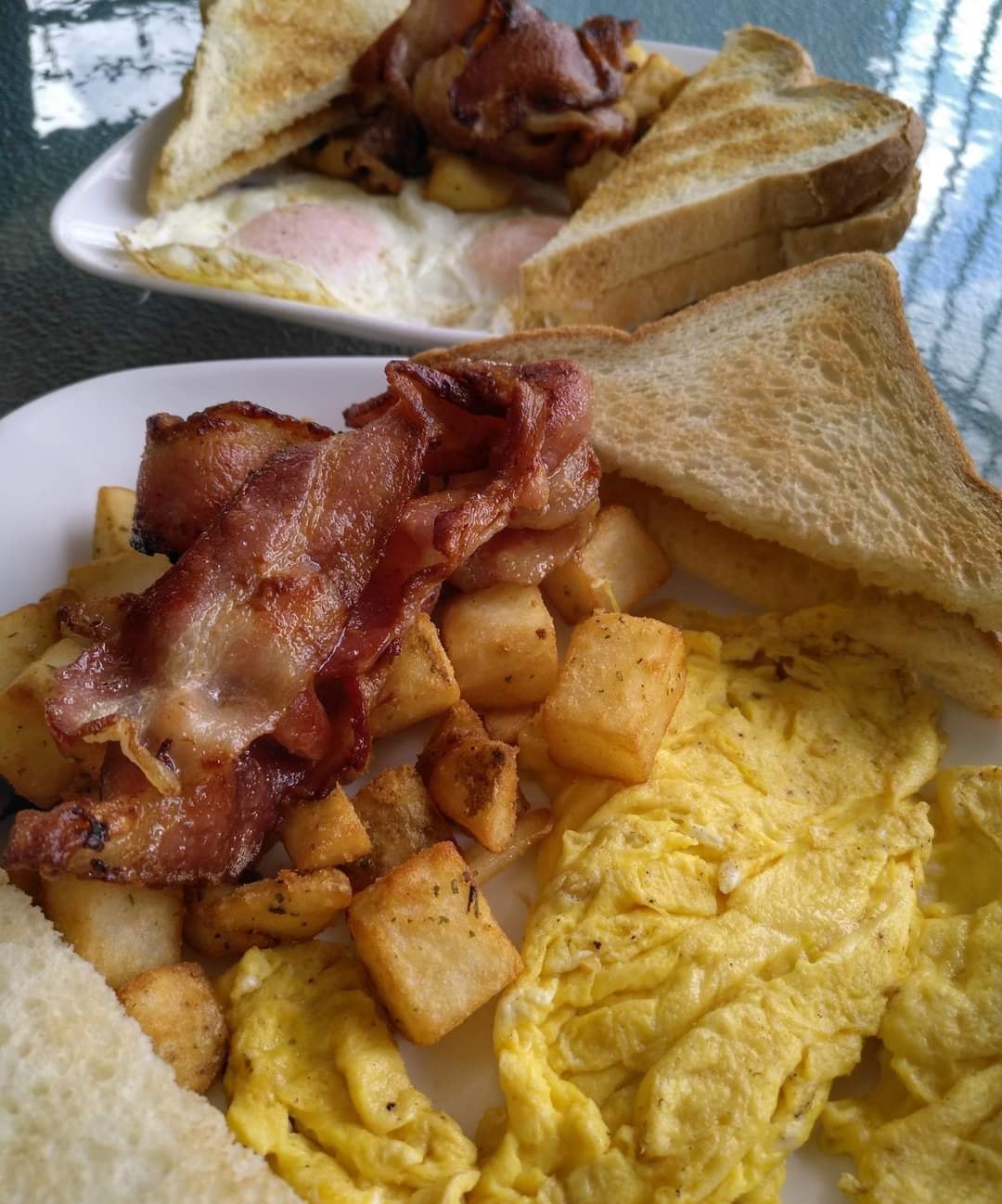 Lo and behold the food only gets better because alongside their everyday menu, they also have daily specials that are, get this, changed daily. That means you'll get a different experience every day. Some of their previous specials included jerk chicken soup served with a salami and cheddar sandwich—the perfect thing to warm your soul when the workday gets dreary. Currently, have wing Wednesday (something fairly self-explanatory) where you get the treat of 1lb of wings for just $5.95! Thursdays in the past have been beef dip (using BC beef) and fries with the option to dress it up even more with mozzarella cheese, mushrooms, and onions. Want to see if their Saturday special is their homemade chili served with tossed salad and garlic toast? Check out their Facebook page for the daily special!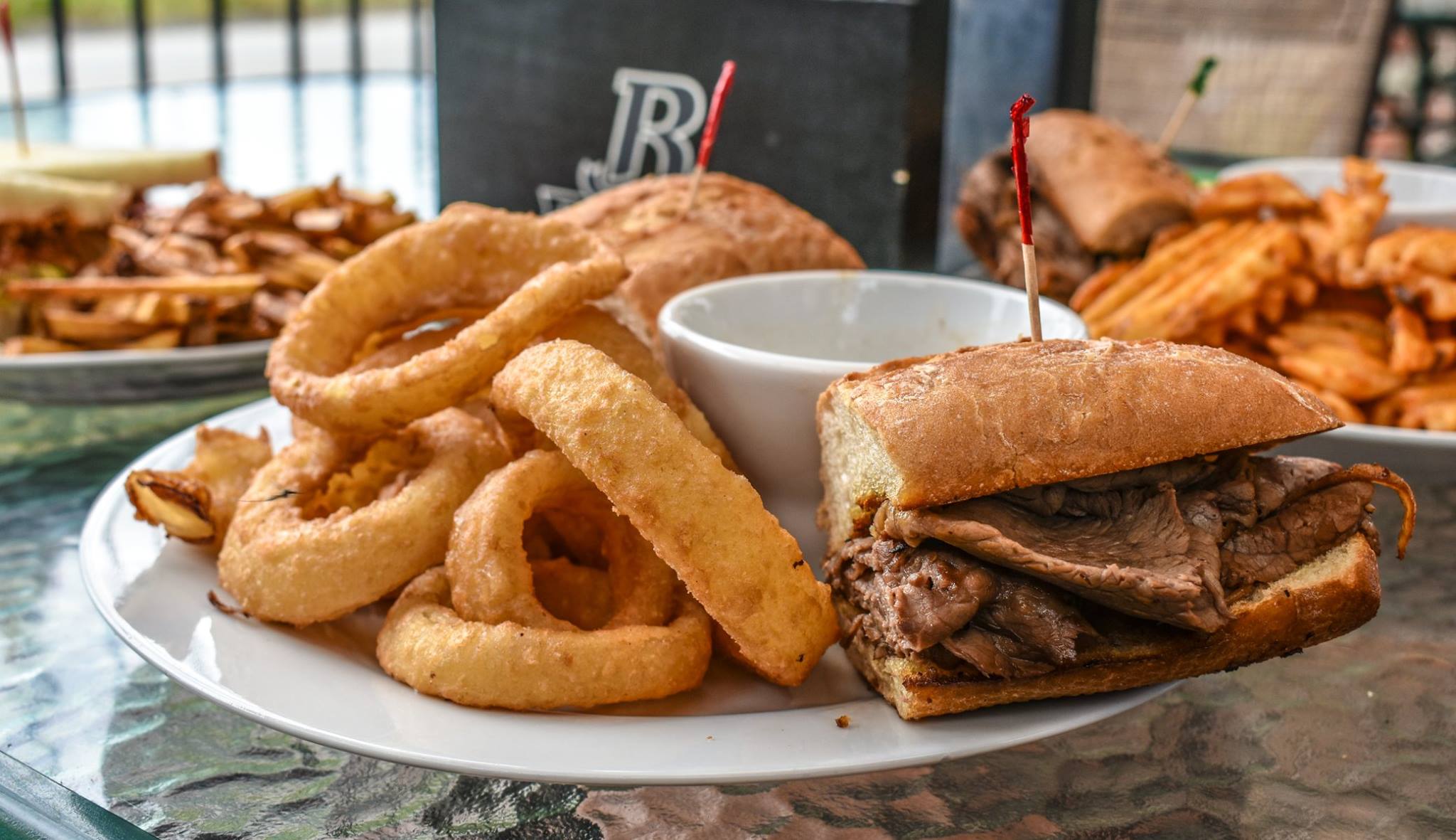 Catch a cool breeze outside and meet up with your best friends on their fully accessible patio; they also have indoor seating if that suits your fancy better. Indoors, they also have pool and karaoke fully decked out in proper precautionary measures (so don't worry if you end up spitting a bit while you're belting out your favourite tunes, there's plexiglass). Do you have a friend group full of sports fans? Not to worry, the TVs are always tuned to the day's most exciting event so you won't miss a moment.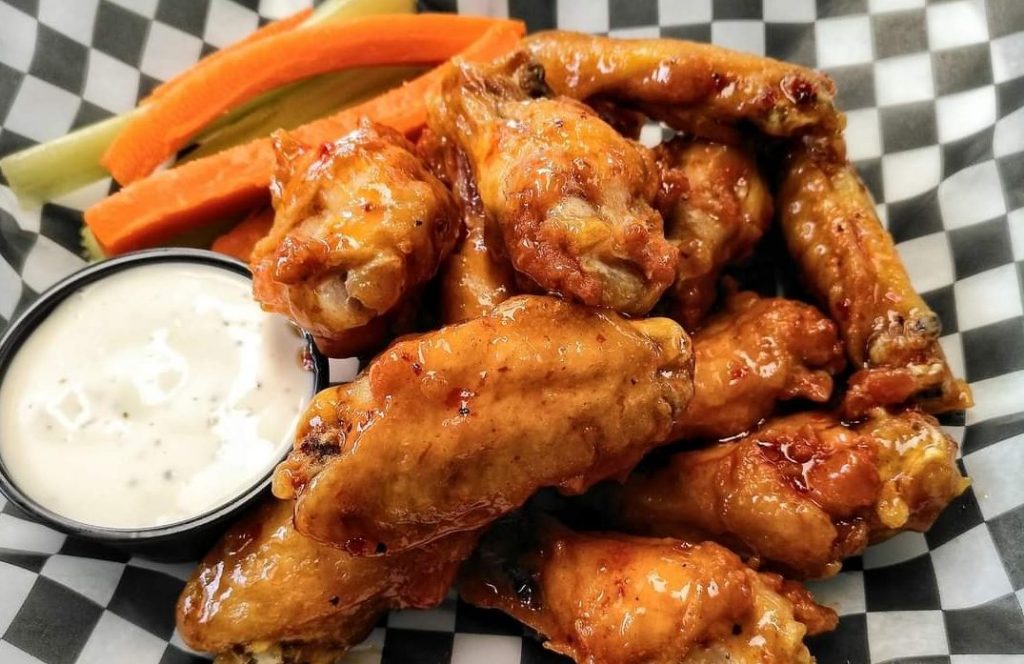 What The Captain's Cabin Pub is quite known for here in Mission is that they feature live music. Unfortunately, they aren't able to do so at the moment—they'd like to wait until restrictions lift a little more so you can dance along. That being said, it's really important to elaborate on what featuring live music means! Since 1982, they've hosted hundreds of local and touring bands, giving so many people a foot in the door and a first experience of the music world. This encourages a huge part of the arts community of Mission while also lifting the spirits of the other locals that they get to see their friends and neighbors doing what they love most.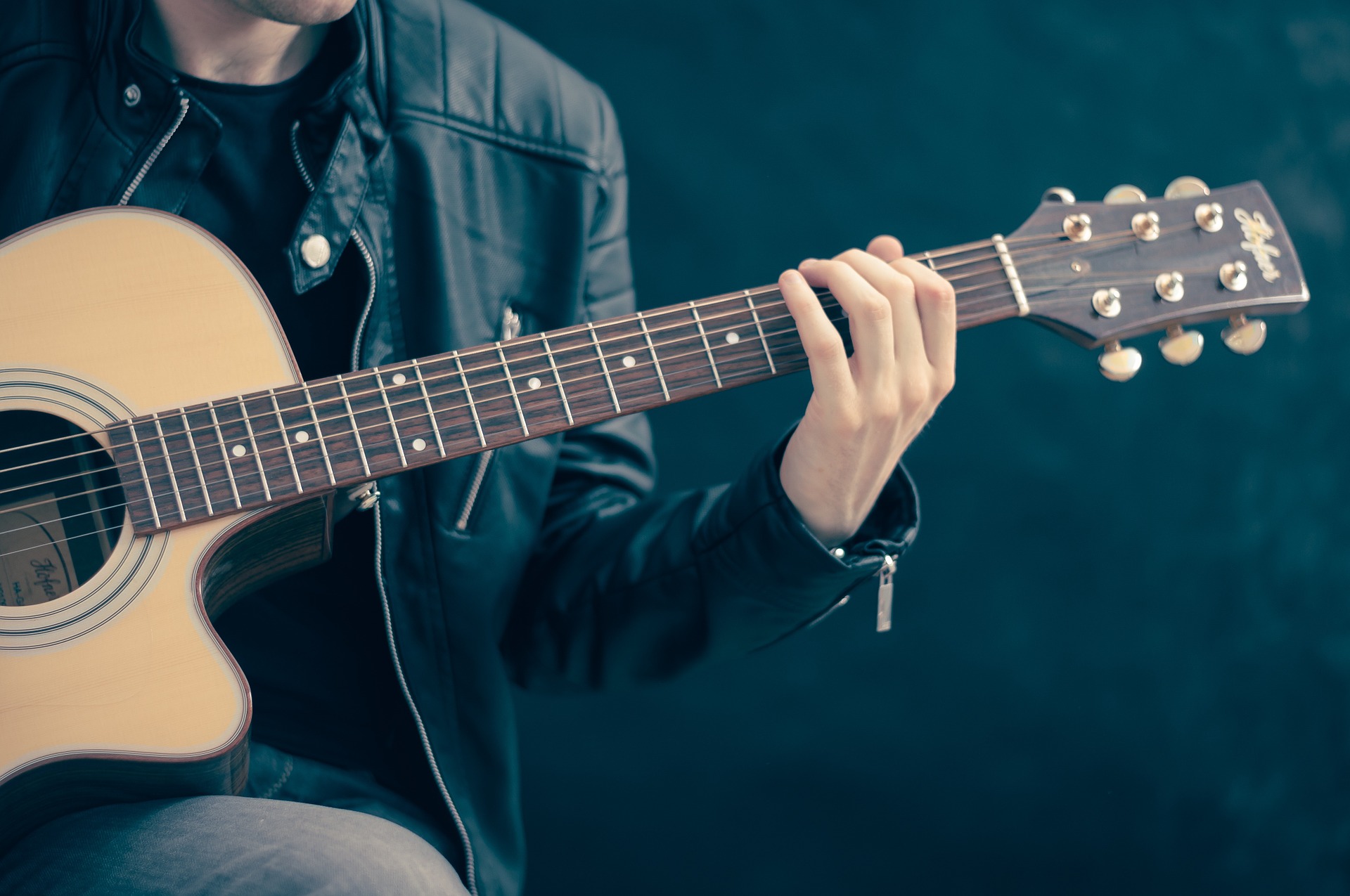 The Captain's Cabin Pub has done very well in building its social media presence. With prompt responses to questions on their posts and an organized schedule in presenting their daily specials, they've really put the time into making their Facebook page accessible. Their staff is so friendly and their food is so delicious that it's scored them 4.2 stars out of 5 as a rating. People have even been inspired to leave a kind word.



When you and some friends want to have a night of good food and even better entertainment, consider going to The Captain's Cabin Pub. They're located at 33331 Harbour Ave and are open 7 days a week—but make sure to check their Facebook page for updates.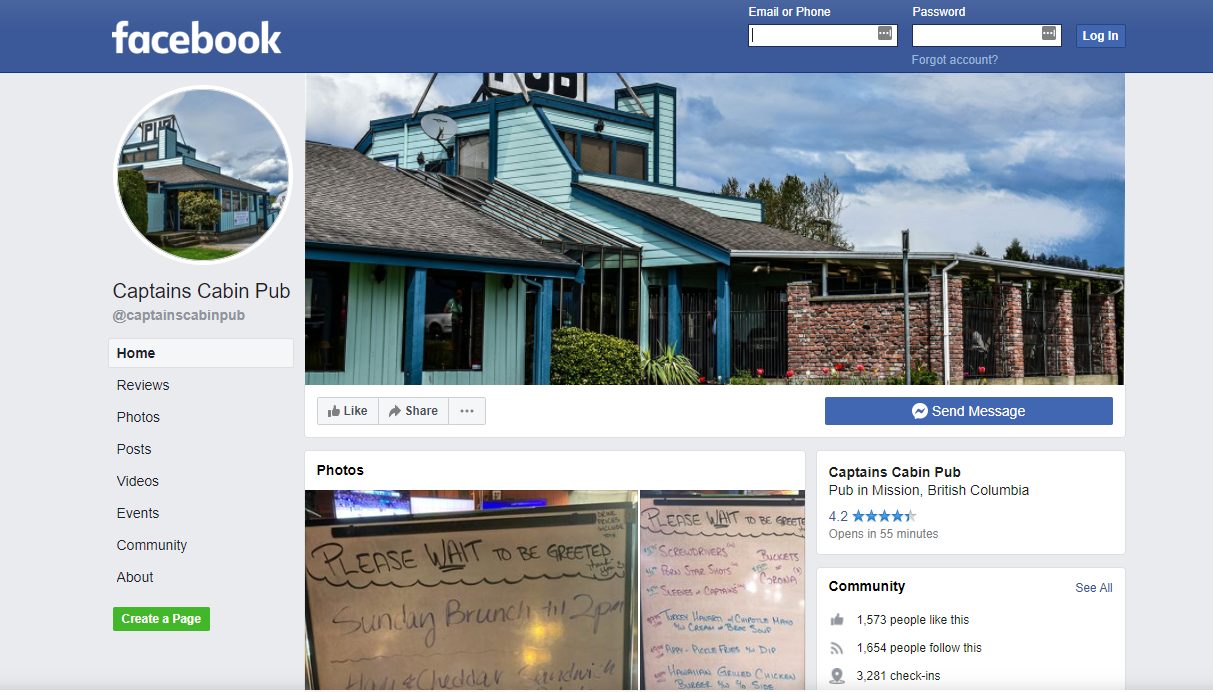 Now, what can you do to help your community in kind? You can go to their Facebook page and leave a review of your own. With your contribution, visitors to Mission and residents alike can see how excellent of an experience they could have as well. If you'd like to stay updated on all their specials, consider liking and following their page as well. The more traffic they get to their social media pages, the better it will help them when people look for a restaurant to go to. A super easy step that goes a long way! So get out there, get a good dinner, and brighten your spririts.