The 2021 British Columbia Federal election will be held on September 20th, 2021, to elect members of the House of Commons to the 44th Canadian Parliament.  For the latest election information visit Elections Canada.
2021 All Candidates Meeting
The All Candidates meeting will be held virtually on September 8th from 6:30-9pm. As an organization, we organize All-Candidate meetings for all three levels of government around election time.  This allows a forum for the candidates to answer questions the public and our members may have.  The goal of the All-Candidates is to encourage voter turnout for all elections, as well as provide a professional setting for all candidates to voice their platforms to the community in a formal and organized setting. The recorded version of the event will be posted on this page to view for anyone that was not able to watch live.
Now you have a chance to have your voice heard! We'll be collecting questions for the All Candidates meeting until September 6th. Questions will be vetted by the Chamber Government Affairs Committee for the purpose of professionalism. Any questions submitted after September 6th will not be accepted. To submit your questions, please email connect@missionchamber.bc.ca. In the subject section of your email please write "Questions for the 2021 All Candidates Meeting".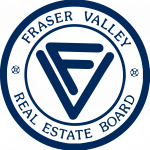 Sean Melia, Manager of Mission's Aldergrove Credit Union will be the moderator for the session.
Sean has been a community leader and involved with the Chamber since 2004 and has moderated many All -Candidates events.